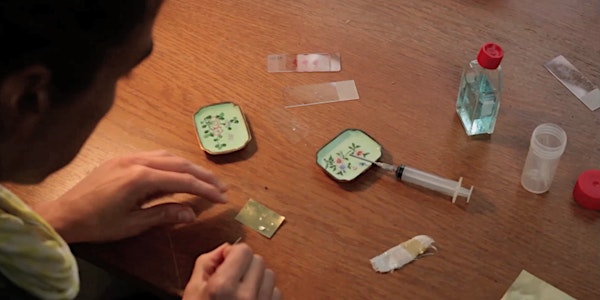 Shorts + Mid-length Program: Reimagining Biology
When and where
Location
Carson Family Auditorium, The Rockefeller University 1230 York Avenue New York, NY 10065
Description
Tickets are $8 in advance and $12 at the door.
Joining two mid-length films on significant historical developments in scientific thought, this program examines the lenses through which we view biology. First, we'll delve into the innovations of Anton van Leeuwenhoek that first opened the microscopic world to captivated eyes in the 1670s. Then, jumping three centuries forward, we'll come to Niles Eldridge, who in 1972, proposed, along with Stephen J. Gould, the punctuated equilibrium refinement of evolutionary theory, launching a debate that continues to this day. In between, shorter stops for Lynn Margulis and Ernst Haeckel meet cutting edge biological visualization bringing us right up to the present.
Also featuring Future Biology Talks
Du Cheng is currently an MD-PhD student in the Weill Cornell/Sloan-Kettering/Rockefeller U Tri-Institutional MD-PhD program (@weillcornell). Besides learning medicine and doing neuroscience research, he owns a company making LabCam adapter that allows you to take high-quality photos on a microscope with your iPhone (@iLabCam). He is a Paul and Daisy Soros Fellow (@PDSoros) of 2016. For more information on IDu Optics visit: www.iduoptics.com
Sally Warring is the creative scientist behind the popular Instagram account Pondlife, which documents the fantastical unicellular microorganisms she discovers in wild bodies of water in and around New York City.
Films: (Total runtime: 90 min)

Nearly
Squid: Coming to Life
Inside the Shared Life
Far Beneath the Seashore
Evolutionary Jerks and Gradualist Creeps
More info at http://imaginesciencefilms.org/ny10/reimagining-biology