Description
FRANK EMBREE - He seemed worn-out and tired. There was a warm glow that surrounded the outer edges of the frame. We locked eyes for what seemed like minutes, but it had only been a few seconds. I could see his pain and even imagined what it would have been like to be in his shoes at that very moment. My heart became heavy and part of me wanted to scream out in anger while the other part of me wanted to weep. His eyes said everything to me. He had been judged by the color of his skin. He had been ridiculed, beaten, spat upon, cursed at and abused, but none of these things could break his spirit. As he prepared for his final moments on this earth his body stood erect, strong, and steadfast. He knew that this life was temporary. I could not help the fact that I wanted to jump in and save him from his impending fate. The crowd around him gloated and smiled from ear to ear as if they had just claimed their winnings for capturing the biggest and wildest animal. Their eyes spoke of hatred, confusion, and ignorance. At first glance I hated all of them, but as time went on I only felt sorry for them. Only if we could move on from this place I thought, but I realized it had been too late. It had been about 200 years too late. The man I so deeply connect with was a colored man who had been falsely accused of a crime he did not commit, and was beaten in front of a large white crowd before being hanged publicly. The inscription on the back of the photograph read something to the effect of "We got us one". There were a series of photographs that showed this colored man's impending execution. This was the journal entry I made over ten years ago when I first discovered Frank Embree's picture as an undergraduate student at Columbia University. My hope is that this film will keep his memory alive. -Skinner Myers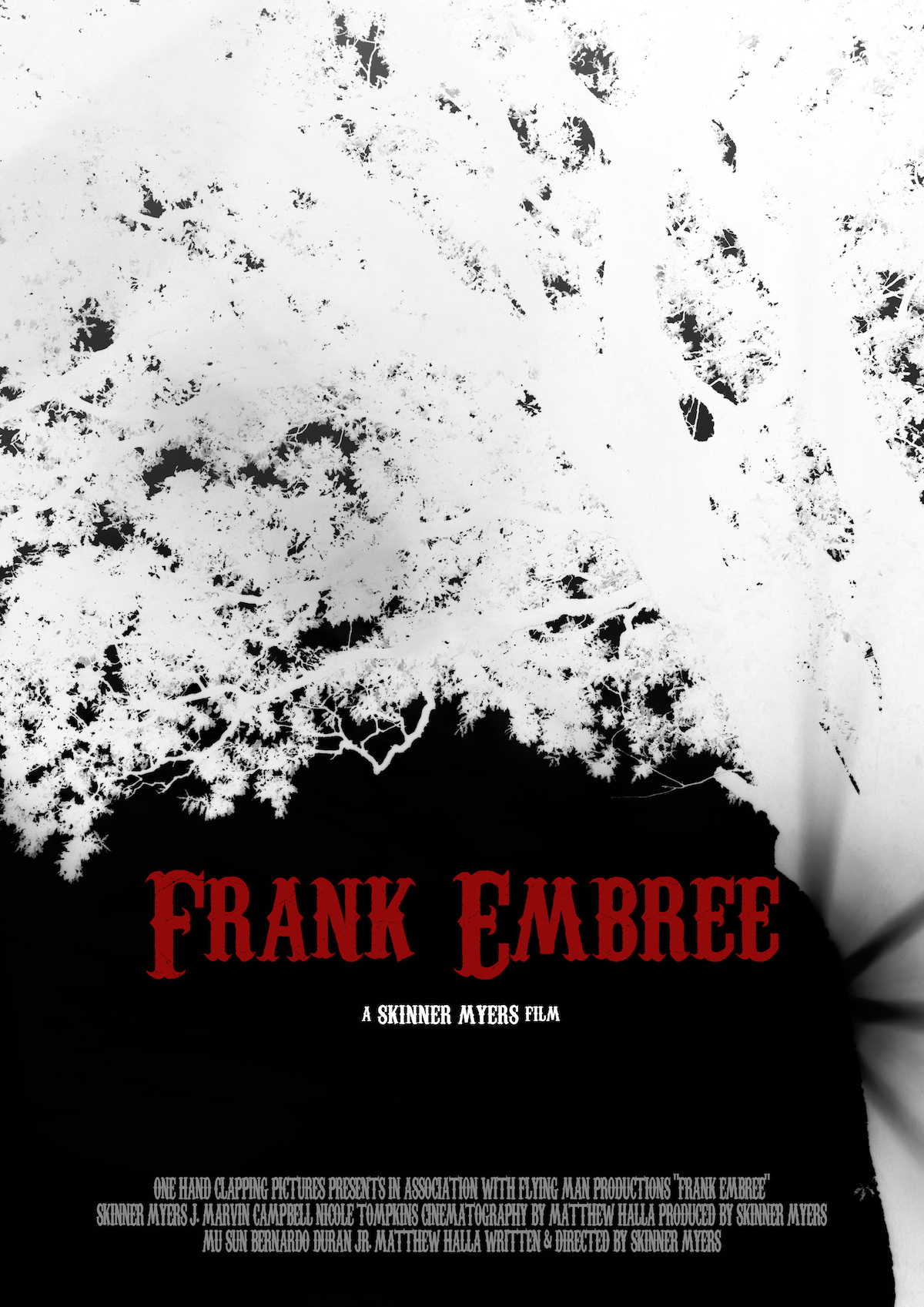 THE CHOKE - A short drama, developed over the course of a year based on testimonials from male dancers from the English National Ballet. In the final hours before curtain up on opening night, a young male dancer, Simi, battles an inability to perform a dangerous dance move on his co-star, Alana, whom he's also infatuated with. While his choreographer is pushing him to surrender to the violence of the act if the show's going to be a hit, Simi's masculine, forceful side has always struggled to come to the surface. As the audience take their seats, he becomes increasingly jealous of the other men in Alana's life and the threat they pose. We witness the ever present sense of emasculation that he feels as a straight male dancer. Sometimes it's subtle, sometimes less so. The Choke is a dark, cautionary tale of what happens when the old world model of masculinity collapses. Of emotional repression and it's devastating consequences. Produced with support from leading mens mental health & anti-violence charities.
SEND IN THE SUN - A jolly fellow is spawned on the shore of a beach and sets out on his mission to find the next person in need of inspiring-- this man is the personification of inspiration. Distracted and charmed by the beauty of the world he knows little about, Inspiration ends up in an apartment where he meets The Writer. Using his all-knowing manual, Inspiration's Guide to Inspiring, he follows every step to cure writer's block. He soon finds though that The Writer is the last person who wants his help. Inspiration now has to find a way to satisfy his new client, because if he can't inspire The Writer, he can't leave this world.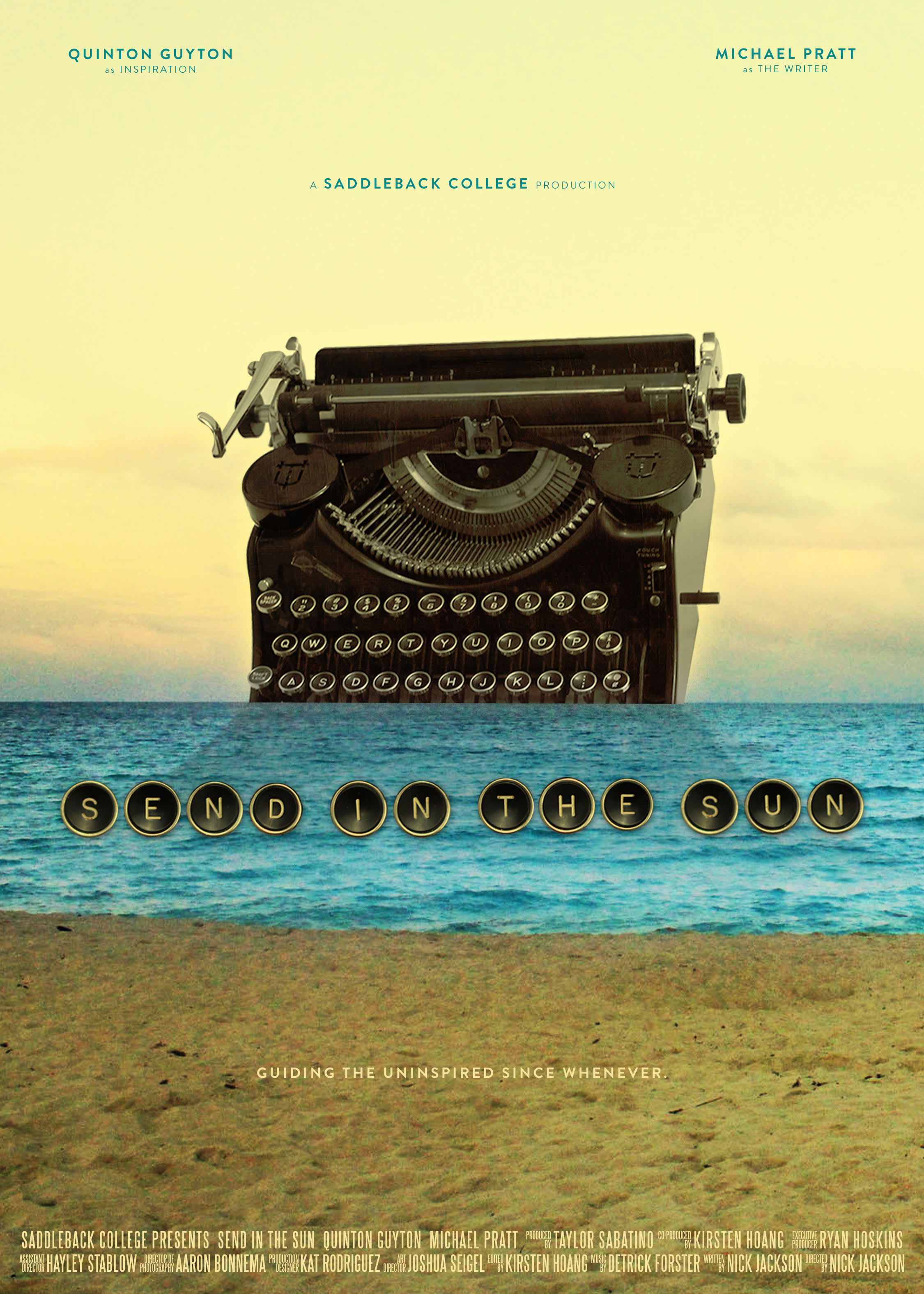 THE PHANERON - A man comes to a photo studio to take an official "passport sized" picture. After the photographer takes the picture with a DSLR camera, the man asks him to show the picture just taken on the display of the camera. Upon peeking at the display he sees that in the picture there is another man instead of him. Upon pointing out to the photographer of the apparent mistake of showing someone else's photo, the photographer replies that that's his picture in the display. A quibble ensues and even after taking a couple more pictures right there, the man continues to discover that in the camera a completely different person is seen in the same poses, yet others in the studio insist that it's his picture. Realizing that the others are beginning to doubt him to be crazy, the man resorts to accept their claim and asks them to print it nonetheless, although in his mind he clearly does not agree with them. Beginning to wonder about his own sanity, he sees that another man has just arrived at the studio to take a picture who looks exactly like the person he saw inside the camera instead of himself.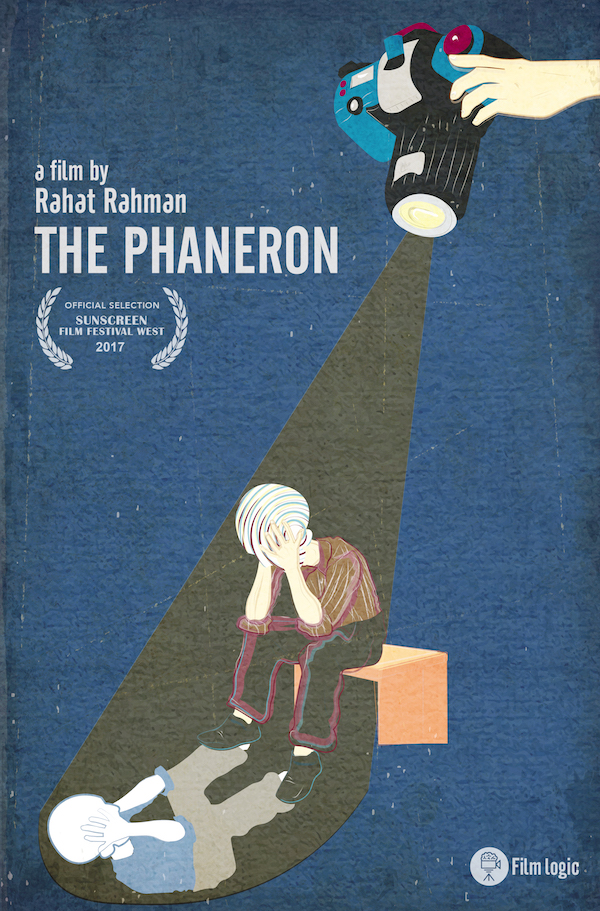 DISCARDED - this film grew out respect for the amazing work of debi faris. debi gives dignity and love to babies that have been found along l.a. roadways and trash cans. she founded the garden of angels and helped pass the safe surrender law in california. the garden of angels celebrates the babies lives and gives them a place to honor their memories. in the garden there are many untold stories, their voices are silent . debi has graciously given me her life rights, and through this short film i plan to give the silent a voice. this has to be one of the most incredibly disturbing subjects anyone could be involved in . mothers killing their babies, what kind of person does this ? what kind of person would care enough about a strangers discarded baby ? this subject i will talk visually about in an honest and truthful light . the people who perpetrate this horrific crime will remain faceless, they could be a neighbor or a friend . this film has two aims firstly to bring an awareness to the amazing work of debi faris and her selfless desire to show love to a baby that has never felt a caring touch or a kind word. more importantly to focus on the humane choice of using the safe surrender law, which debi's tireless efforts have made possible saving hundreds of lives.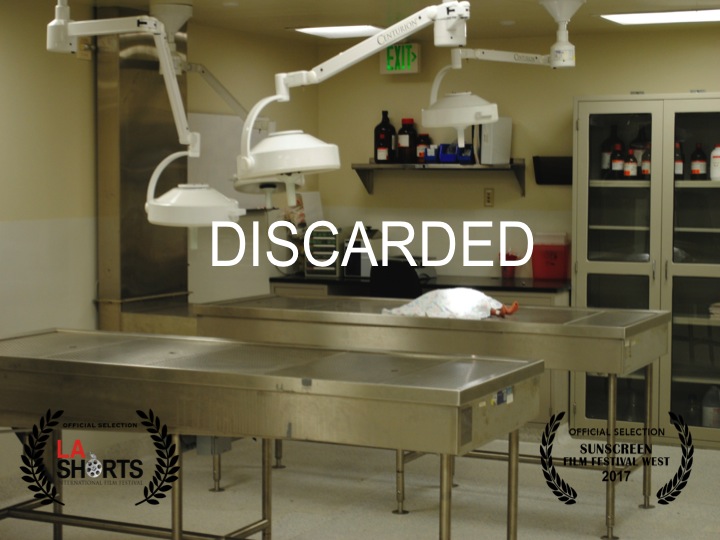 ELEVATOR PITCH - A moral, but romantically conflicted young man is confronted by a deity whose offer for conflict resolution is more tempting than temptation itself.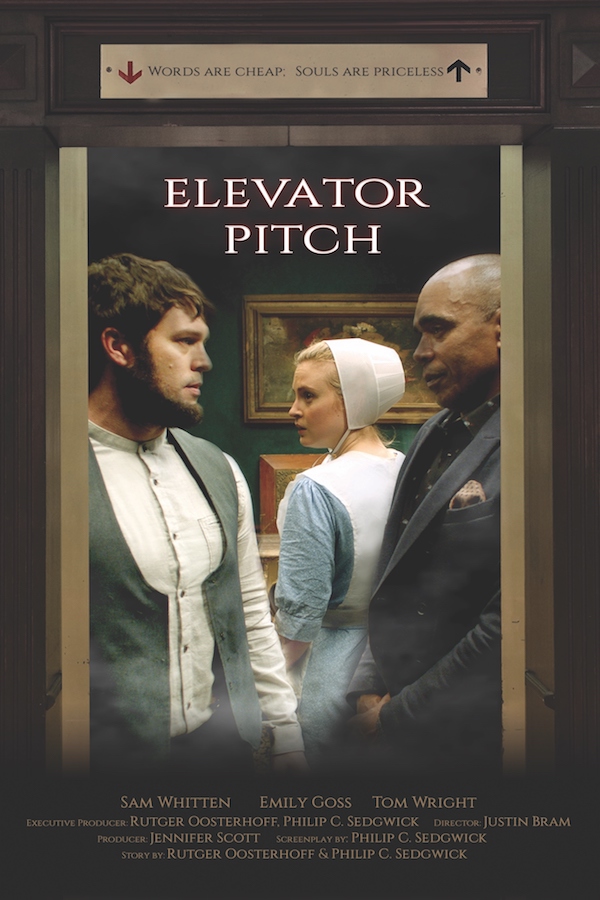 RUNNING WITH VIOLET - Running With Violet is a serialized dramedy about a lonely housewife, a single mother and her toddler who attempt a girl's weekend, but soon find themselves on the run from a small town meth gang.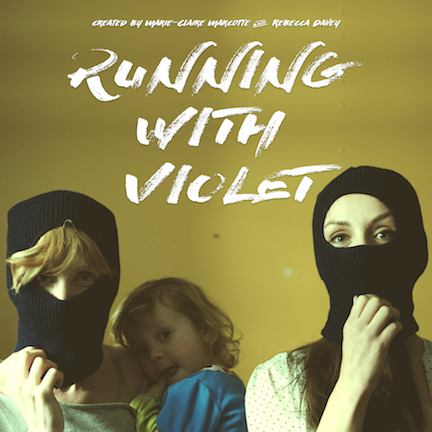 FREDERICK - Frederick is the story of a high profile painter and art gallery owner, who suffers from an intense version of "artist's block." However, his passion reignites when he has an idea for a new contravaersial project. To his surprise, he receives an unexpected visit from an intimidating yet oblivious policeman, Detective Marks, who interrogates him about the disappearance of several young fashion models. Frederick and Marks play a game of cat and mouse, culminating in a mysterious yet frightening exhibition.