Description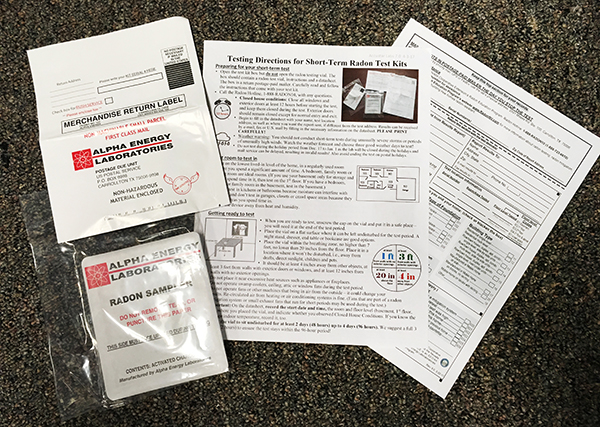 Test Your Home for Radon with a Short-term Radon Test Kit!
$14 includes shipping (Eventbrite fee added after)
Why should you test your home?

Next to smoking, scientists believe that radon is associated with more lung cancer deaths than any other carcinogen. Since you can't see or smell radon, testing is the only way to determine a home's radon level.

1 in 4 homes tested in Nevada has elevated levels of Radon. Some areas have a higher potential for elevated radon levels. To see your area, go HERE
About us
The University of Nevada, Reno Extension's Nevada Radon Education Program (NREP), supported by the EPA and Nevada Division of Public and Behavioral Health, was instituted in late 2007 to educate the citizens of Nevada about the radon health risk.
NREP's goals are to educate Nevadans about the health risks of radon, encourage homeowners to test their homes for radon, fix radon problems, build new homes with radon-resistant new home construction techniques (RRNC) and test for radon when buying real estate. NREP offers literature, educational programs and radon test kits in most county Extension offices across the state.