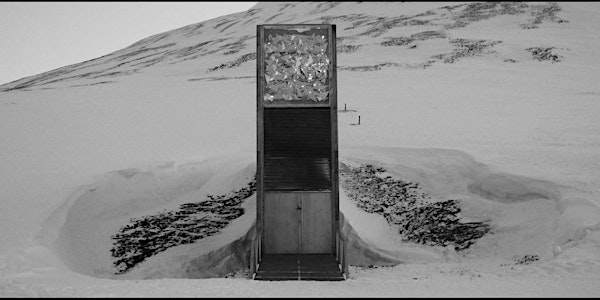 Short Film Program: Dreaming Into Eternity
When and where
Location
The New School, Room UL104 63 Fifth Avenue New York, NY 10003
Refund Policy
Contact the organizer to request a refund.
Description
Short Film Program / Imagine Science Film Festival
What future existences lie at the edges of our own mortality? For our distant ancestors, fossilization may have provided access to an ambiguous immortality, allowing the long-expired to return suddenly to a new relevance and controversy, but modern technology has seen the emergence of new bids for eternity: cryonics, transhumanism, and genetic archives. And from the depths of cryopreservation, fossilization, or the blank eternity of a coma, what dreams emerge?
The film program will be followed by the Immortality panel featuring filmmakers Eric McEver, Nadja Oertelt, Jackson Polys and Orla McHardy, moderated by Abou Farman Farmaian​, artist and Assistant Professor of Anthropology at The New School.
NOTE: Minor venue and time adjustments may be made for this event.
Film line-up (TRT 77 min)
Phosphenes (Catherine Slilaty | 2 min | Canada | 2017)
Energy cycles but never disappears. Phosphenes blends digital and photo animation to explore the processes of developing thoughts and the understanding of birth, life, and death in the natural world.
Ex Nihilo (Timo Wright | 8 min | Finland | 2018)
Three parallel stories of life, death and our attempts to control them: an advanced humanoid robot, a cryonics facility, and an international seed vault.
Paleonaut (Eric McEver | 16 min | China / Japan / Singapore / USA | 2017)
A scientist studying the first human time traveller falls in love with her subject. But if her research succeeds they will become separated by eons of history.
Stone Engravings and the Three-colored Chickenpox Tale (Luciana Mazeto & Vinícius Lopes | 21 min | Brazil | 2017)
Among the earliest evidence of mankind in the south of Brazil we meet, side by side, the visible and the invisible parts of a story.
Reanimation! ep.5 - Better Humans (Nadja Oertelt | 3 min | USA / UK | 2018)
Braden Allenby, an engineer and ethicist at Arizona State University and Conor Walsh, a biomedical engineer at Harvard and founder of the Harvard Biodesign Lab, discuss what our bodies might look like in the future.
Where Is Eva Hipsey? (Orla McHardy | 9 min | Ireland | 2016)
Driven by deep listening and attentiveness to the world around her and armed with a tape recorder, a grandmother escapes into her own sound world. A contemplation of the memory contained within material archives and the evocations of sound.
The Violence of a Civilization without Secrets (Adam Khalil, Zack Khalil & Jackson Polys | 10 min | USA | 2017)
An urgent reflection on indigenous sovereignty, the undead violence of museum archives, and postmortem justice through the case of the "Kennewick Man," a prehistoric Paleo-American man whose remains were found in 1996.
Fossilized (Esteban Rivera Ariza | 8 min | Germany | 2015)
A member of the Cryonics Institute describes the theory and practice of preserving bodies thousands of years into the future, during a tour of the Building-Monument built over the previous house of Walter Gropius in Dessau, Germany.