About this Event
Come to the Pavilion at Sherwood Island for a beautiful evening overlooking Long Island Sound. Dinner, silent auction, & fun with friends! Evening includes wine, beer, nibbles, full dinner (steak, lobster, salmon, vegetarian, plus kids menu for guests under 12), silent auction and "FOSI fishes" - you have to go to be in the know! Tickets are $75 for adults and children over 12. For children 12 and under, there is a $15 kids menu.
This is the annual fundraiser for the Friends of Sherwood Island, a non-profit group devoted to educational programs, coastal clean-up, habitat support, and more, all to enhance Sherwood Island State Park. We have an amazing Nature Center with kids programs, live animals, purple martin condo complex, butterfly garden, herb garden, and much more. We also initiated the 100 Trees for 100 Years, a longstanding project. Other activities of the Friends:
Worked with State legislators to maximize State 2010 Plan support of replacement of bathhouses and the park entrance.
Collaborated with the Long Island Sound Fund in a major dune restoration project utilizing native plant material, boardwalks to protect ecologically fragile areas and appropriate signage to educate visitors concerning dune ecology.
Purchased two major equipment upgrades to facilitate better park maintenance.
Co-sponsored community efforts to enhance park premises, e.g. Key Club, Cub and Boy Scout clean-ups, plantings and Eagle Scout projects, Church and Seniors Group Community Service Projects.
Initiated an outreach campaign to surrounding communities to acquaint them with the park's features and opportunities.
Planned and implemented a Butterfly Garden for Urban Children through a grant of $500 by Newman's Own.
Nature trail and marker maintenance, printing and updating the self-guided birding guide.
DEEP GreenCircle Awards have been presented to Friends of Sherwood Island State Park and to Hope Hageman.
DEEP specialists are tagging and weighing the purple martins at the "condo complex" at Sherwood Island State Park.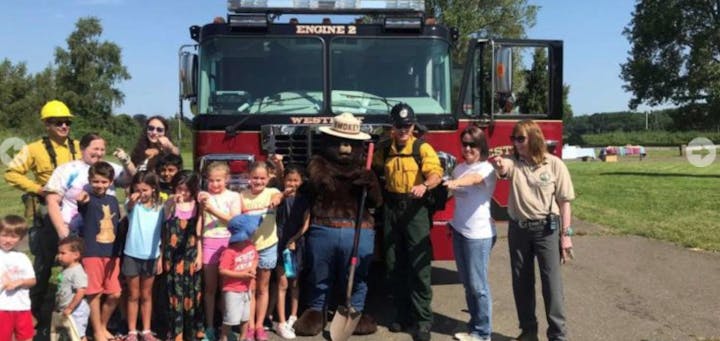 Kids and families celebrating Smoky Bear's 75th birthday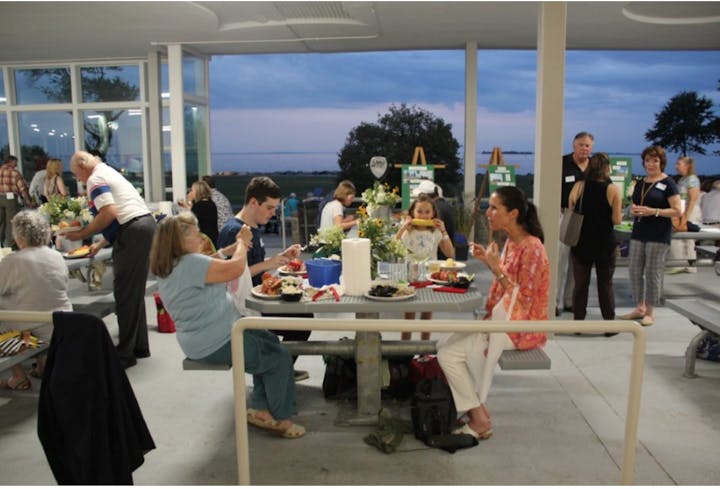 Guests enjoying Shorefest