Description
Nature in the City is partnering with Sequoia Audubon for a shorebird walk at Candlestick Point State Recreation Area. Come discover this hidden gem along the boundary between San Francisco and San Mateo Counties. We could see as many as a dozen species of shorebirds, and perhaps forty or more bird species in total. We'll also be looking at the lichens, plants, insects, and maybe even spot the elusive black-tailed jackrabbit.
This is also a popular fishing destination, so we might get a chance to talk with the fisherfolk to see what they are catching. Expect total nature immersion in the city!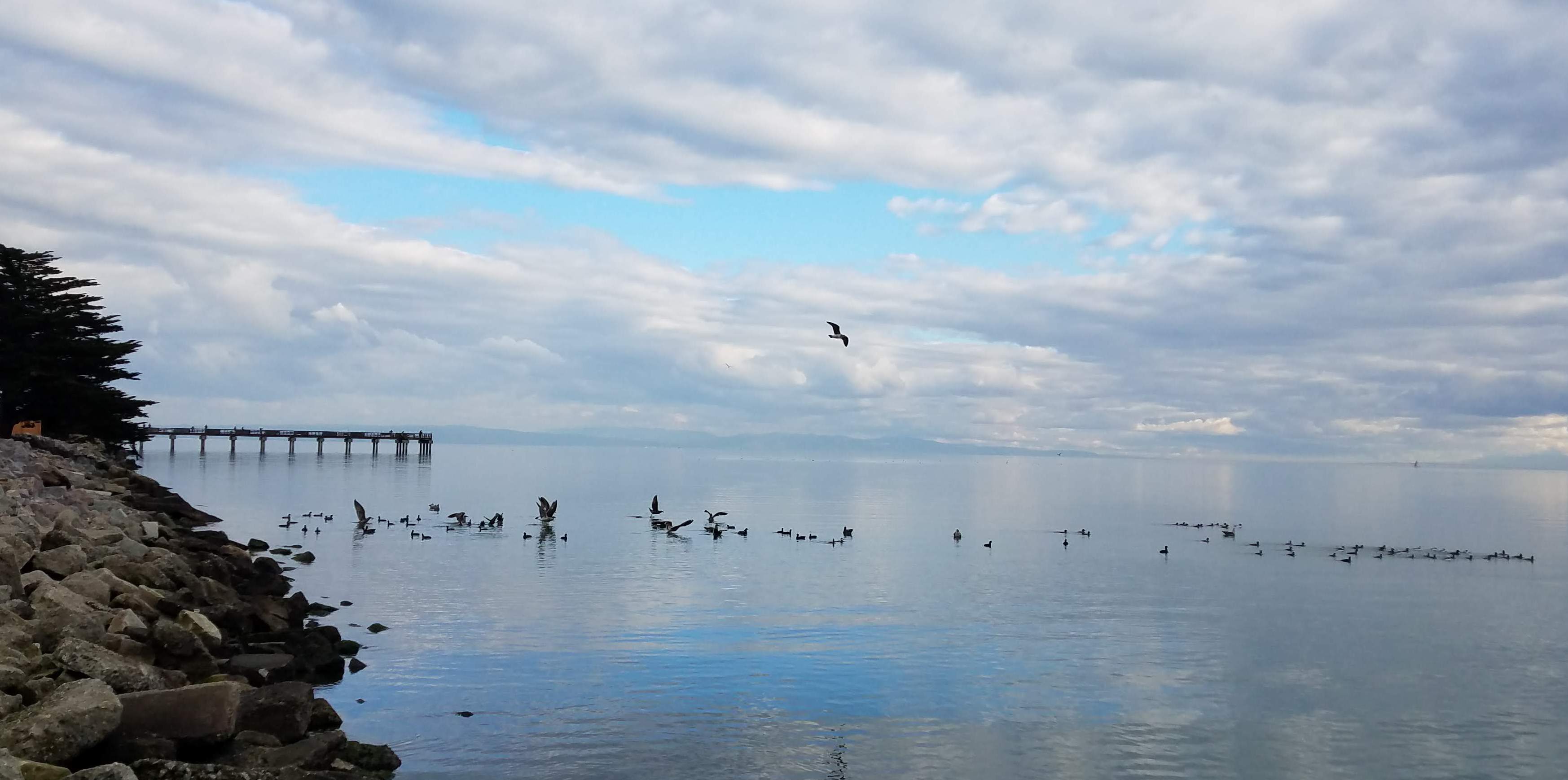 Walk Leader: Dr. Jennifer Rycenga
Jennifer Rycenga is the past president of Sequoia Audubon Society, and current Program Chair. She is an avid proponent of eBird, iNaturalist, BioBlitzing, and citizen-science projects. Visit the site guide for San Mateo Birding that she edits, birding.sequoia-audubon.org/

Preparation:
Binoculars, hat, water, walking shoes and layered clothing. There will be opportunities to use iNaturalist on your smart phone if you have the app installed.
Meeting Location:
We will meet at the Last Point Picnic Area along the southwest edge of Candlestick Point. This map shows the approximate location. This will be a one-way walk easterly along the shoreline, with cars waiting at the end to shuttle you back.
Transportation:
The Muni 56 drops off a short walk from the meeting location. We have also set up an online carpool to help connect people with and without cars. If you plan to drive consider signing up!
Cost:
This walk is FREE to attend (with RSVPs kindly requested).
Donations (in cash) can be made to Nature in the City on the day of the event. Special bonus! Everyone who donates $10 and above will receive a copy of the new Nature in the City Map or other fun materials.
To learn more about Nature in the City and our programs and volunteer opportunities, visit our website.