Description
Scripps Institution of Oceanography
Shore Stations Program Centennial Symposium
"Is 100 Years of Scripps Pier Temperature and Salinity Measurements Enough?"
Daily sea surface temperature and salinity measurements at Scripps Pier began August 22, 1916.
The longest, continuous temperature and salinity time series in the Pacific are used in fisheries, coastal, and climate change research.
Please join us to learn the history and importance of these irreplaceable data and to ask, "Why should these measurements continue?"
Breakfast and lunch courtesy of SIO Director's Office
**Parking is not provided. Carpools are encouraged and plan time to find parking.
**You do not need to print your ticket for entry.
---
Tentative Agenda
8:00 Registration and Welcome Breakfast at the Robert Payne Scripps (Seaside) Forum
8:30 Dr. Margaret Leinen, Director, Scripps Institution of Oceanography - Welcome
8:40 Dr. Reinhard Flick, California State Parks and SIO - Overview of the Shore Stations Program
9:00 Prof. John McGowan, Scripps Institution of Oceanography - History of the Scripps Pier Long-Term Temperature, Salinity, and Harmful Algal Bloom Records
9:30 Drs. Sam McClatchie & Edward Weber, National Oceanic and Atmospheric Administration - Long-Term Scripps Pier Data, CalCOFI, and Fisheries
10:00 Break
10:30 Dr. Laurence Breaker, Moss Landing Marine Lab - Value and Uses of Long-Term Coastal Data Records
11:00 Dr. Bruce Cornuelle, Scripps Institution of Oceanography - Variability in Scripps Pier Long-Term Temperature
11:30 Prof. Lynne Talley, Scripps Institution of Oceanography - Global Significance of Long-Term Data Sets
12:00 Dr. Reinhard Flick - Wrap-Up, Questions, Discussion
12:30 Lunch at the Seaside Forum with Discussion
Announcement Flyer: http://files.constantcontact.com/88e0e46c001/2cbe6257-71c3-4664-8a9f-e2766325d706.pdf
Limited Edition Commemorative T-Shirts for Sale
While the Scripps Pier dataset is priceless, the operating costs of the Shore Stations Program that maintains it are calculable. Here's a chance to help the science continue via fashion statement.
Proceeds of the t-shirt sales will benefit the Shore Stations Program as it begins its second century.
Men's and women's shirts are available in S, M, L, XL. The cost is $15 per shirt. We can only take checks for payment. Make checks payable to UC Regents.
Stop by the Scripps Communications Office just south of the pier on weekdays 8 am - 4:30 pm. We're in Suite 123 of the Scripps Admin Building.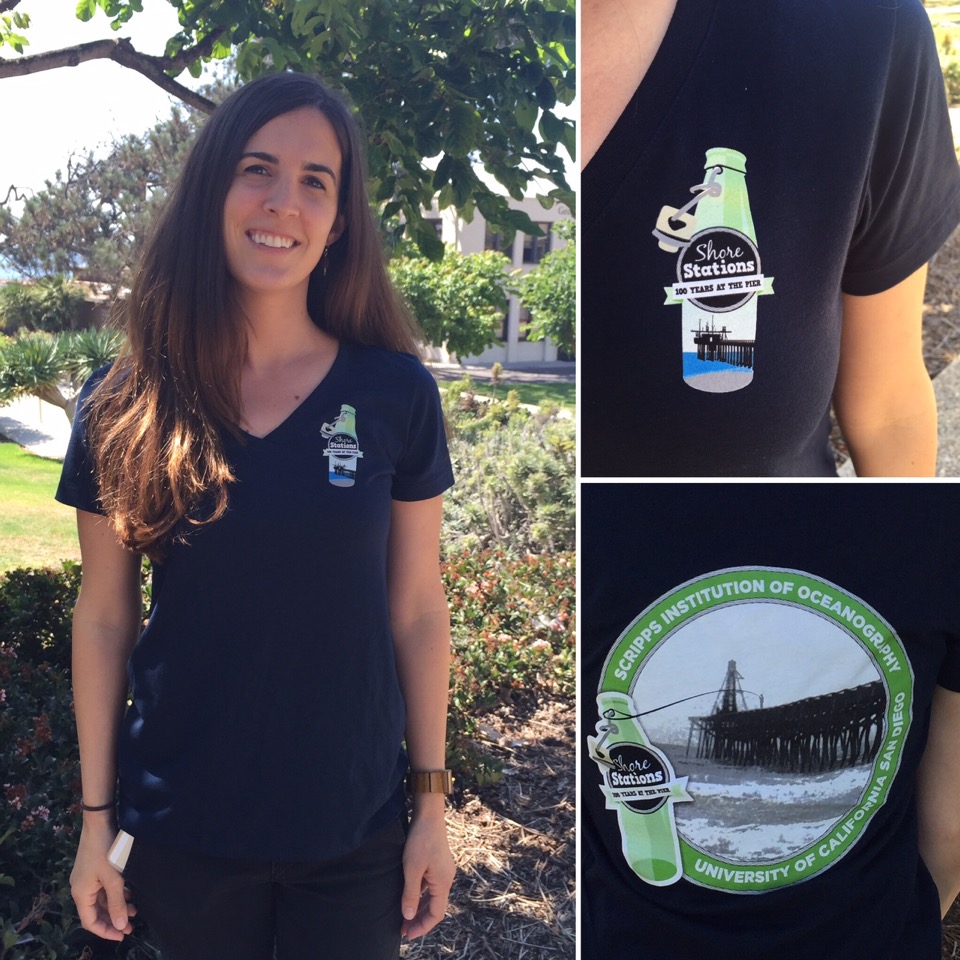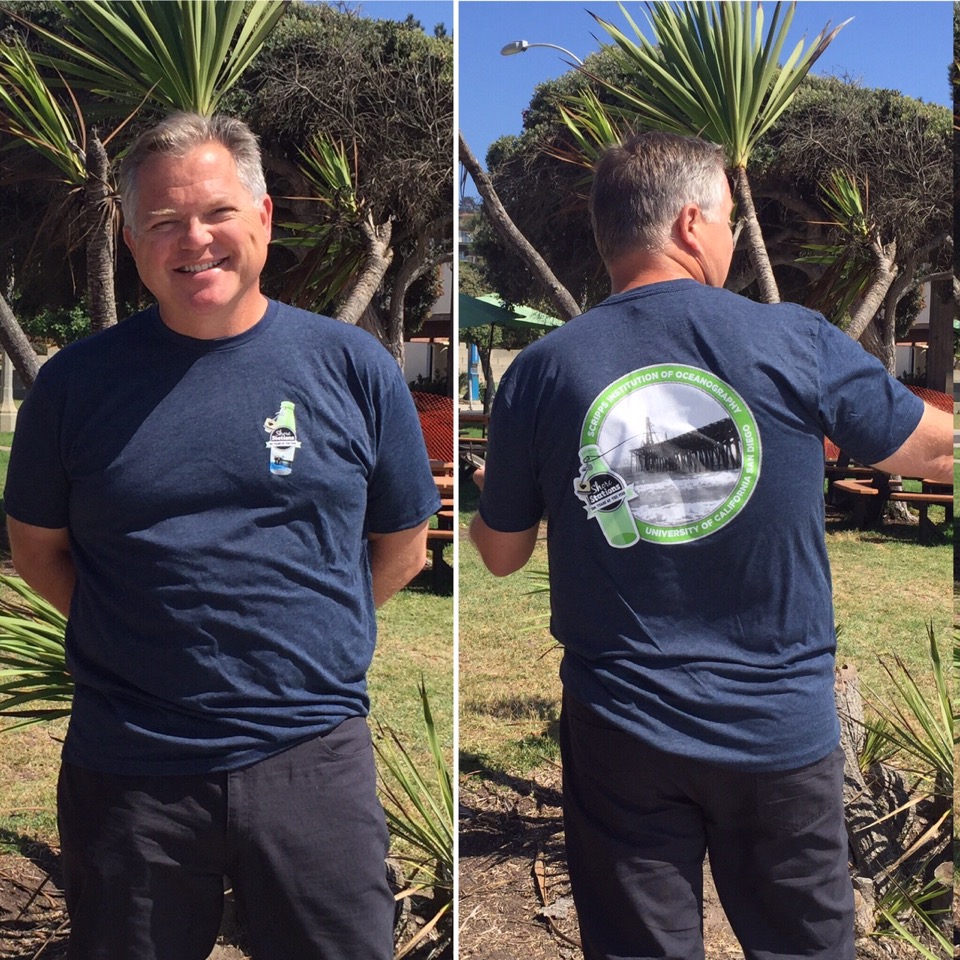 And check out the Shore Stations website at shorestations.ucsd.edu for news and information about upcoming events in the upcoming year.
For questions about t-shirts, please contact:
Robert Monroe
Editor - explorations now/Communications Officer - Oceans and Atmosphere research
Scripps Institution of Oceanography, UC San Diego
rmonroe@ucsd.edu
Street address:
8622 Discovery Way, Room 123
La Jolla, Calif. 92093-0210