ShopTalk Colorado Springs: Design Loyal

Tuesday, May 24, 2016 from 6:00 PM to 9:00 PM (MDT)
Event Details
A panel discussion on how design, architecture, and business come together to create beautiful spaces and strong brands
Featuring
Studio Mast
Echo Architecture
Loyal Coffee
About Studio Mast
Studio Mast is a small, independent graphic design studio specializing in branding, based in Denver, CO.
To us, a relevant message is simple: an honest message. We aren't particularly interested in persuasion, arm-twisting, or making something pretty for the sake of making it pretty. Beautiful ideas, whether world-changing, community-changing, or just day-changing, are inherently beautiful.
We just want to give those the face and voice to match. An honest message that is worth being communicated will be, and should be, beautiful. There are a lot of design firms, branding studios, marketing agencies, etc. We are not unique in our profession. So when you work with us, we aren't only grateful, but excited. Excited to partner with you, learn about your goals, and figure out how to vividly and honestly relate them to your audience.
We love to trust our clients and earn our clients' trust. We love to make friends with them along the way. We love to help our friends tell their stories. So, let's be friends.
About Echo
Echo Architecture is an innovative design firm based in Colorado Springs. Established in 2009, the firm has built a solid reputation for high quality design and service oriented management.
Echo's founder, Ryan Lloyd, is a LEED Accredited professional and licensed architect. He brings over 15 years of experience in single & multi-familiy residential, commercial, education, non-profit, and historic preservation projects. His work can be found in the Pacific Northwest, New Mexico, Colorado, Montana and overseas. Ryan's attention to detail and conscientious response to local site, environment, and climatic & social conditions creates sustainable, functional, and exceptional architecture.
In addition to architectural services, a broad range of design opportunity is available from custom fabricated furniture, to graphic design & urban planning. We look forward to achieving your goals to the highest quality, regardless of size or cost.
About Loyal Coffee
Loyal Coffee is a barista-owned and operated specialty coffee shop dedicated to creating a full, five senses experience for our guests through a beautiful space to work, relax, and connect with others.
Sponsored by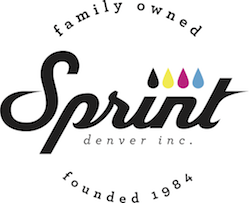 When & Where

The Machine Shop
4 South Wahsatch Avenue
Colorado Springs, CO 80903


Tuesday, May 24, 2016 from 6:00 PM to 9:00 PM (MDT)
Add to my calendar
ShopTalk Colorado Springs: Design Loyal