About this Event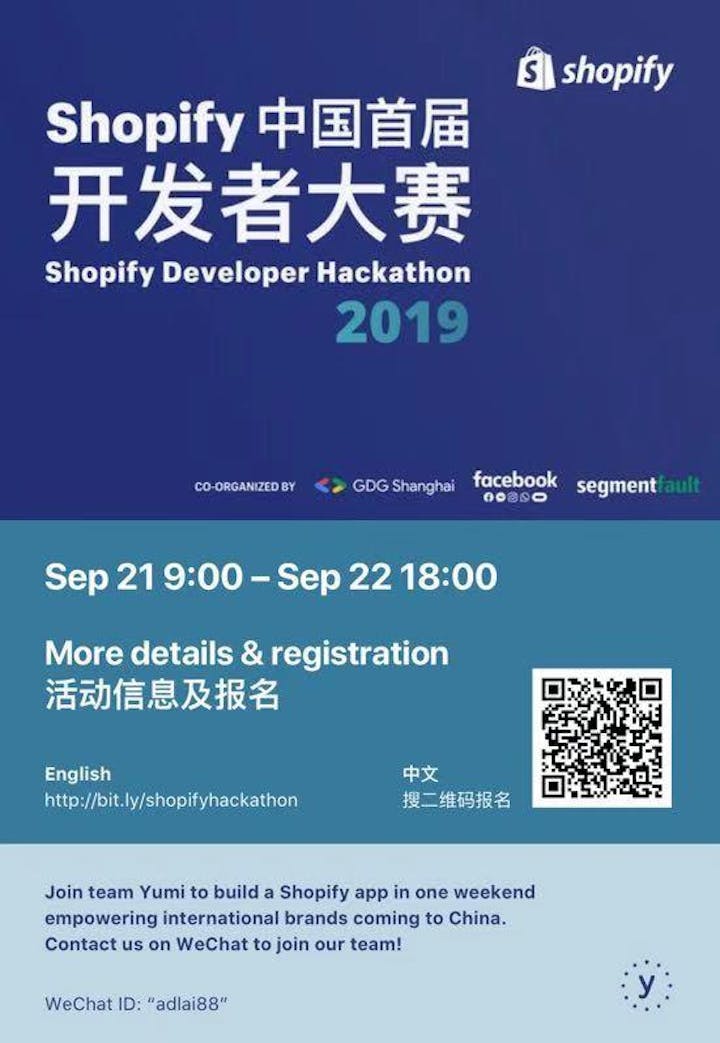 Since launch in 2006, Shopify has successfully implemented tool platformization from its initial e-commerce website site-building tool. A few years ago, Shopify further opened up its core system and released a development platform with a complete set of API and SDK, allowing developers to empower businesses from all perspectives.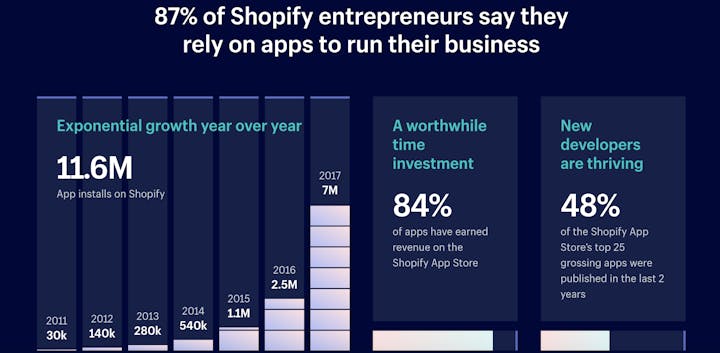 We sincerely invite you to meet with Shopify in Shanghai on Sep 21, to create, innovate and develop your own Shopify App to empower our merchants around the world - we welcome your participation!
Last but not least, Shopify Global Application Ecology Leader, Shopify Headquarters Core Technology R&D Director, Shopify Asia Pacific and China Team, Facebook Asia Pacific Team, Google Developer Community Team, and a group of industry executives will come to the event to support our developer participants.
Who should join?
l Developers, UI/UX, Product Managers, Operations who want to join in a promising startup project
l Startup teams who plan to develop inside Shopify Ecosystem
l Shopify/Facebook Partner Teams
l Teams who want to learn more about Shopify Developer Ecosystem
Awards:
l Best application: empowering Chinese brands to go overseas 5,000 RMB bonus
l Best application: empowering international brands go into China 5,000 RMB bonus
l Best application: empowering overseas merchants 5,000 RMB bonus
l The most innovative application: 5,000 RMB bonus
l Four award-winning projects will receive: reports and exposure on Shopify official WeChat public account and overseas official blog, and quality Shopify Apps will have access to app store promotion banners.
Info:
Time:Sep 21 9:00 – Sep 22 18:00
Venue: Tiantong Road, Hong Kou District, Shanghai
Transportation: TianTong Road Station, Line 12 & 10
Accommodation: Food & snacks & beverages will be all covered and prepared, and rest area will be provided inside the venue.
Attention
Shopify Developer Hackathon is free to participant, but we prefer teams with project or development plans.
Check out this
Shopify App Market: apps.shopify.com
Shopify Developer Platfor: developers.shopify.com/app-development
Shopify API Document: help.shopify.com/en/api/getting-started
Partner Academy: shopify.com/partners/academy
Build a Shopify App in One Week: shopify.com/partners/blog/building-a-shopify-app-in-one-week