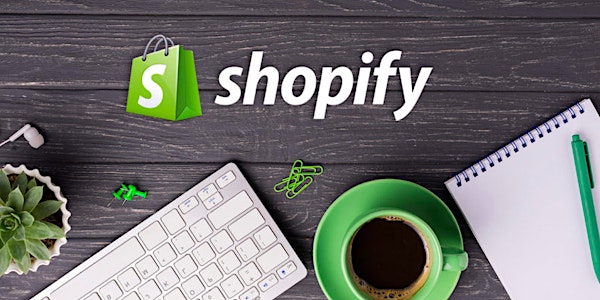 Shopify - 3 part series
Join the Utah Microloan Fund for our three-part series on Shopify
About this event
Are you looking to start an e-commerce website, but don't know where to start? This three part series is for you!
Session 1
Overview: Come learn all the basics to get you going. We will be doing an overview of the initial setup for your store, including domain names, payment setup, and Shopify themes.
Session 2
Operations: Now that you have a shop, let's focus on how to add products and collections, how the ordering system works, and some email customization.
Session 3
Themes (website development): You've got a store. You've got products. Now it's time to work on the website that people will see. Learn all about Blocks, customizing, pages, and navigation.
About Us:
Since 1991, the Utah Microloan Fund (formerly Utah Micro-enterprise Loan Fund) has helped hundreds of entrepreneurs make their dreams come true by providing low-interest small business loans. Our mission is to empower underserved communities throughout Utah by providing business training and funding to entrepreneurs in start-up & existing businesses that do not qualify for traditional funding sources.
How are we different from other financial institutions? The UMLF helps people who:
Are just starting out and don't have an operating history
Don't have enough collateral for a conventional loan
Have had life events that have had a negative impact on credit score
Our experienced staff is ready to help you on your path to small business success as we help you secure funding and provide training opportunities to help you develop the skills you need to reach your goals. Call, email, or stop by our office to learn more about how the UMLF can help you today! Learn more here: www.umlf.org