Description

Fashion Week may be over, but at CFR helping families and young children never goes out of style. Come shop with us at our Trunk Show and support our mission to help keep families together.
CFR, provides families in crisis with free legal representation and social work services to enable children to stay with their parents safely. We work to keep children out of foster care or keep their time in care to a minimum. CFR has saved tax payers millions of dollars in foster care savings and its model is being replicated nationally.
Where: 158 Mercer Street, Apt. 2M New York, NY 10012
When: Wednesday, April 25th, 1pm-7pm. (Light Refreshments will be served throughout the day)
Each designer will donate 15% of their proceeds to CFR. That means your dollars make a real difference!
Read below for more specific information on each of our talented designers and their lovely wares.
Hosted by Shiva & Tarek Farouki and the CFR Board of Directors
---
Featured Designers:
Imaan Jeweled
Welcome to the World of Imaan Jeweled. We are a fashion forward jewelry company fusing Eastern influences with a modern trend. Our inspiration comes from Indian art, history and from other cultures across the globe. Each piece is a blend of the old world meeting the new and is created for the bold and beautiful woman that resides in all of us. As an acknowledgement to the past glamour of Art Deco, we combine architectural domes with tassels, earthy gems, semi-precious stones, pearls, onyx, beads, Swarovski crystals, indigenous material and a variety of metals. View our collection at https://www.instagram.com/imaanjeweled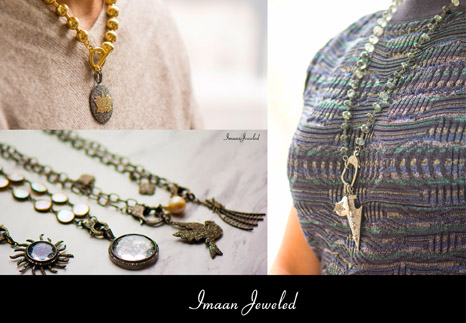 Meg Shops
In the age of fast fashion and mass global production, Meg Kinney takes a singular, small-scale approach to crafting and creating. Her retail business, comprised of 6 boutiques, features the Meg clothing collection, a local, independent and women run brand sold in New York City, Brooklyn, Toronto, and at pop-ups across the US. Kinney's design philosophy has always been focused on the real life needs and bodies of women. As a result, Meg collections are modern, feminine, versatile, effortless and universal. The stores are noted for their fun community vibe, elevated service levels including personalized tailoring by her in house stylists. Check out our latest collection at https://www.megshops.com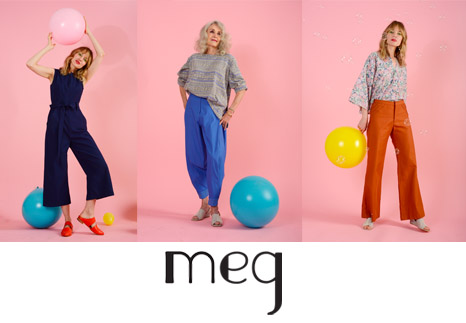 Richard Tsao
A self-described "accidental designer," Richard Tsao is making headway with his handwoven Thai silk designs selling at shops at the Metropolitan Opera, the Asia Society, the Guggenheim Museum, the Museum of Modern Art, the Metropolitan Museum of Art, and the Santa Fe Opera, among others. Tsao's collection focuses on simple, classic styles that incorporate subtle details from Southeast Asian and Chinese traditional garments. He is known for using the rich jewel tones and tropical hues of his native Thailand. The silk used for his designs is handwoven from hand-spun silk yarn on old-fashioned looms. This artisanal quality and attention to detail is part of Thailand's arts and crafts tradition and is a hallmark of Tsao's art and design.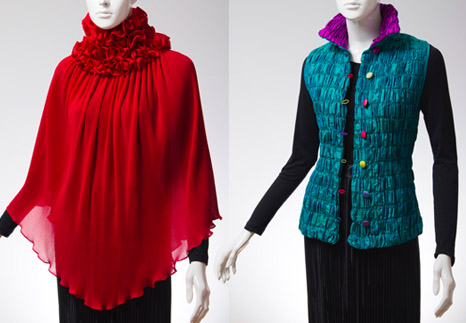 Warwick & Lazaro
Three exquisite items from Warwick & Lazaro will be featured at the show:
Beautiful Scarves and shawls by In Things reflecting the artistry of India with a modern edge. From casual to exquisite embroidered pieces for every occasion.
Mala necklaces handmade and unrivaled in quality, designed by Clay Twombly of Nantucket. These are the core of Clay's work, a mix of aromatic sandalwood and semi-precious gemstones.
Handcrafted knitted bags in crochet, created by Wayuu tribe women. Each one is made into a unique piece of artwork.