Description
How can your e-commerce business thrive?
On June 28th StartUP FIU and Joel Gandara, CEO of Morro Capital, will share strategies for success in shaping the customer experience to maximize customer acquisition and conversion.
Come meet entrepreneurs in the e-commerce industry as we cover the rapid evolution of how consumers discover, shop and buy.
Joel Gandara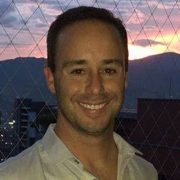 Joel Gandara is an FIU Honors College alumni who graduated with a bachelor's in International Relations while minoring in Business Administration. During college, Joel founded a small underwear and swimwear business and today that business has grown to own 16 independent brands as well as several multi-brand websites in this industry.
Realizing that growth would best be accomplished via acquisitions of competitors in his space, Joel formed Morro Capital, which has successfully acquired 8 businesses in less than 4 years and they continue to target companies in a wide range of industries to expand the business.