Multiple Dates
Shop *SOKO* Soho Pop Up Shop for Samburu Student Scholarships!
Mark your calendars! June 18th thru June 20th we've got the perfect Zoom escape! Head out to Soho and pop into our POP-UP SHOP!
About this event
Come and have a little fun, help support a more sustainable & circular economy, plus shop fabulous goods for a wonderful cause! All proceeds from Soko Soho directly fund scholarships for nomadic Samburu students in Kenya.
Please stop by to shop and say hello. We hope to see you soon.
For additional scholarship information, ways to donate and updates on our programs in Samburu please visit our website at www.thorntreeproject.org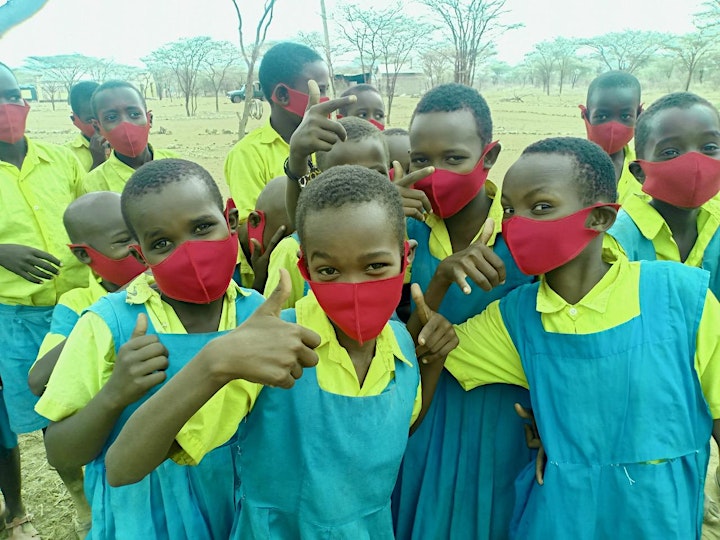 Organizer of Shop *SOKO* Soho Pop Up Shop for Samburu Student Scholarships!
OUR STORY:
Since 2002, The Thorn Tree Project has helped the Samburu people of Northern Kenya provide an education for their children from preschool through elementary school. Every year our Grade Eight graduates are eager to continue their studies at high schools across Kenya. This is where the Samburu Scholarship program's work begins. Each year we host Samburu Scholarship Week, which is dedicated to raising the funds necessary to sponsor our top 20 students through high school. 
High school education is key to unlocking employment opportunities for our Samburu students. A high school degree is a necessary credential for students seeking further educational opportunities and for those seeking gainful employment outside of their home villages. In 2007, we had our first group of Grade Eight graduates who were eligible to attend high school. Since then 121 Samburu students have been sponsored through high school, 51 have gone on to graduate university; while others have attended vocational school and attained gainful employment in careers ranging from work as mechanics, game park rangers, electricians, nurses, civil servants, teachers to name just a few. There are currently 70 students in high school.
OUR MISSION:
Our mission is simple and focused: To help educate the children of nomadic families in northeastern Samburu, Kenya.
 Our organization is based on a commitment to being goal-oriented, accountable, and highly effective. We establish clear objectives, put measurements in place to monitor them, and take corrective action immediately to ensure we always remain on track.
 We are a 100% volunteer-run Board that has come together to help the Samburu realize their dream of educating their children. We have little administrative overhead, so donations directly reach the children of Samburu. The Thorn Tree Project is a registered 501c3 nonprofit organization called The Sereolipi Nomadic Education Foundation Inc.
 Our mission comes from the Samburu people themselves. It is a privilege to be invited into the Samburu tribe, and we make sure that everything we do is in tune with their culture and aligned with their goals. We aim to have the smallest possible footprint in Samburu, maintaining our focus on education.