Description

Join us for Vallejo's first Small Business Saturday Scavenger Hunt and enter for a chance to win $500! As we come together to raise funds in support of local nonprofits and community organizations. Come ready to have fun, shop, scavenge for clues, and win prizes and more all while supporting the local businesses that support YOUR COMMUNITY.
In support of Pass The Torch – peer tutoring program, we will be raising funds to support our students! Pass The Torch is a peer-centered teaching program, where peers tutor peers. We provide FREE tutoring services for youth in middle and high school who are struggling academically. Students receive incentives and awards based on increased motivation which leads to academic achievement, growth, and development. Over time, Pass The Torch will create a learning environment that will increase the graduation rate of at-risk students!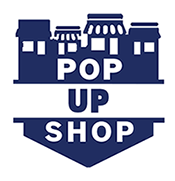 November
• Shop Small Business Saturday Vallejo Scavenger hunt kickoff & Breakfast at Good Day Cafe
• Scavenger Hunt Welcome at the Vallejo Naval & Historical Museum (pick up your passports and the race begins).
• Let the race begin! Start of Scavenger Hunt for individuals and Team
• Live-A-Thon – a live online fundraiser benefiting the youth of Club Stride a Youth Leadership