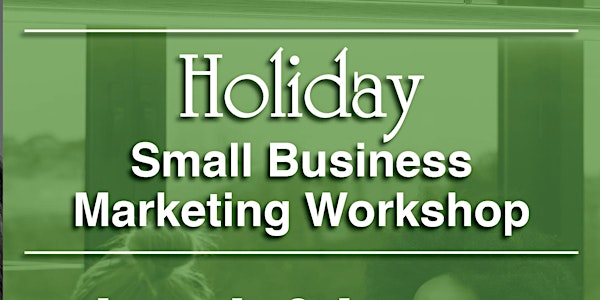 Shop Small Nashville: Holiday Small Business Marketing Workshop
Location
Nashville Business Incubation Center (NBIC)
1009 3rd Avenue North
#Suite 100
Nashville, TN 37201
Description
Join us Thursday, November 15th at Noon for a Lunch & Learn workshop on
Holiday Small Business Marketing at the Nashville Business Incubator Center (NBIC) at 1009 3rd Ave N. Nashville, TN 37201.
Learn:
How To Increase Holiday Sales
How To Create A "Festive" Content Plan That Sells
How To Create A "Gift Wrapped" Email Campaign
Hosted by Monchiere' Holmes-Jones of MOJO Marketing + PR, LLC.
Come prepared to transform your holiday sales! BYOL (Bring Your Own Lunch) too!