Description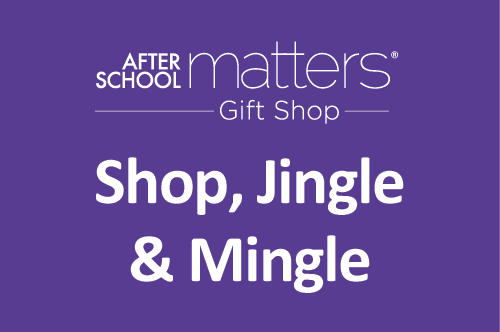 ---
We invite you to delight in complimentary beverages and hors d'oeuvres while shopping for unique, teen-made gifts, and enjoying live performances by After School Matters teens!
All Gift Shop items will be 10% off, including:
• Jewelry
• Photography
• Paintings
• Winter wear
• Holiday ornaments & greeting cards
• And much more!

*All proceeds support After School Matters and our talented teens.
Learn more at www.afterschoolmatters.org!