Shooting and Editing as a Storyteller & LAPPG Plug-in Showcase

Tuesday, February 18, 2014 at 7:00 PM (PST)
Event Details
You are invited to attend:
Shooting and Editing as a Storyteller &
LAPPG Plug-In Showcase

on

Tuesday, February 18th, 2014 @ 7pm
(Please note that this is a TUESDAY this month!!!)
SHOOTING & EDITING AS A STORYTELLER
In this fast paced presentation, Aron Ranen of http://www.DVworkshops.com will provide some helpful guides to shooting on location including: gear suggestions and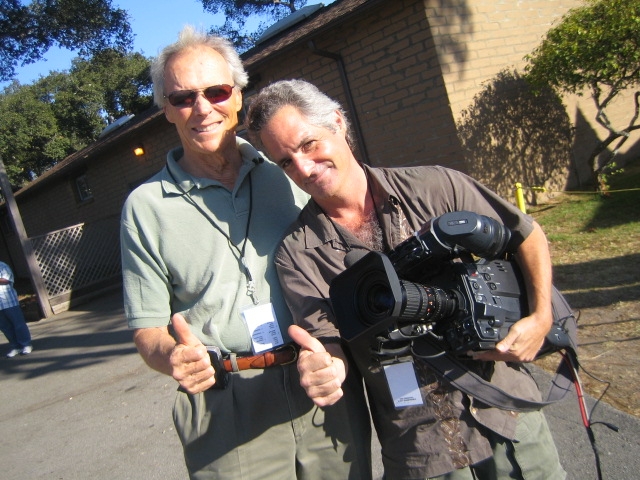 how to get all the shots you need while shooting...to prevent pain in the editing room.
Then Ranen will demo his "Crash Edit" technique using the new Final Cut Pro X 10.1.
This includes how to: condense interviews, create split edits and how to break up interview bites with "Chill Footage (cinema verite)" to keep the viewer's attention.
Aron Ranen is currently a Video Journalist with Reuters News Agency in Los Angeles. He was Clint Eastwood's documentary cameraman for three summers…shooting Jazz Documentaries for him. He has received two fellowships from the National Endowment for the Arts, and one of his documentaries was selected to premiere at the Museum of Modern Art in New York City. His films have more then 2 million views on Youtube. Ranen is lead instructor at Dvworkshops.com
LAPPG's PLUG-IN SHOWCASE

Then we will have our 3rd LAPPG Plug-in Showcase where we will be showing you some of the hottest and most useful video and audio plugins on the market including plug-ins from: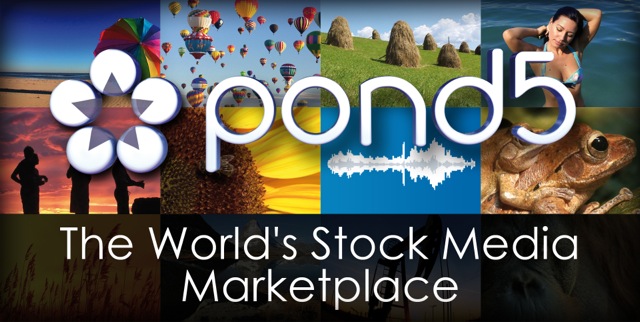 As always there will be plenty of coffee, time to network, and great giveaways! $5.00 kindly requested at the door will include 1 giveaway ticket.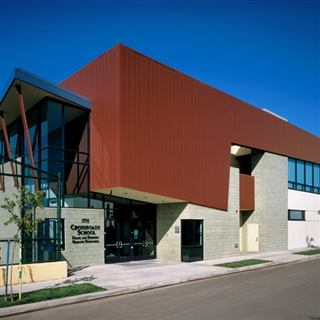 Sports Center - Community Room (2nd floor)
1634 18th Street
Santa Monica, CA 90404


*** Parking lot is on the north side of the Sports Center, at the end of 18th Street; available on a first-come, first-served basis.
Do not use Google Maps for directions. Click here and use MAPQUEST instead,

---
UPCOMING LAPPG PRESENTS EVENT:
Entertainment Industry Tax Seminar

Saturday, February 22nd, 2014 from 10am-12pm
Crossroads School for Arts & Sciences
In this 2-hour seminar, federally licensed tax practitioner Tony Watson of Robert Hall & Associates, will discuss important information to help us maximize our deductions including:
*The top 5 entertainment deductions for industry professionals.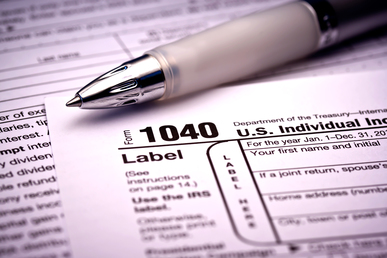 *What is the most audited entertainment industry deduction?
*What we need to know about having a home office/studio in the entertainment industry.
*Corporation vs. Sole-proprietor? What's right for you?
*And much more!
This seminar is designed to help you get your individual tax questions answered so make sure to bring them with you!


For only $15 you can find out how to get the most out of your tax return and get the valuable answers you need.
Seminar Schedule:
9:30am Check-in and Coffee
10:00am-12:00pm  Seminar and Q&A
Tax Seminar Tickets Available at: https://entertainmentindustrytaxseminar.eventbrite.com
---
SHUTTERSTOCK RENEWS SUPPORT
Shutterstock is pleased to continue its support for LAPPG for the coming year. With the recent addition of 4K, their growing footage collection of over 1.5 million clips is designed to meet the needs of all of your video projects. For NAB this year they're planning a series of interesting events with a great mix of shooters, manufacturers and post-production folks - they hope you'll stop by to check them out, say "Hi," and tell them about your recent projects. For footage/video-related tutorials and behind-the-scenes footage production coverage, be sure to check out the video section on our award-winning blog: http://shutr.bz/video

---
TIPS FOR MAINTAINING GAINFUL EMPLOYMENT
Common Sense Workplace Etiquette
In the spirit of the New Year and of making the most out of the potential of another circle around the sun, I wanted to take a closer look at the ethics and attitudes of those people in our business who work and seem to work all the time. Some employees just have a sense about not only doing their work well, but also integrating with the team and understanding how to stay out of the way yet also being available to assist at any given moment.
Read more....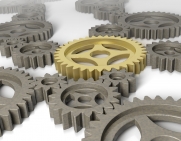 ---
 NEW LOW PRICE FOR BLACKMAGIC PRODUCTION CAMERA 4K
The Blackmagic Production Camera 4K is now shipping at a new low price of US $2995. The new low price will be available for all customers, including existing pre-orders.
"The support from the creative community for the Blackmagic Cinema Camera and Production Camera 4K has been amazing," said Grant Petty, CEO, Blackmagic Design. "As with all our products, we work hard in production to reduce costs so we can pass along the savings, even to our first Blackmagic Production Camera 4K customers. The Blackmagic Production Camera 4K is a perfect companion for ATEM Production 4K switchers and we hope the new low price will help more customers to expand their Ultra HD live production set ups with even more camera angles!"



---
 STAY CONNECTED
Keep up-to-date with special member offers, discounts and news!

"Like" our Facebook LAPPG fanpage!
And don't forget to follow us at twitter.com/losangelespost!
---
We graciously thank the following partners for their generosity and support for our monthly meetings. Please visit them:
Adobe, Advantage Video Systems, Art of the Guillotine, Artbeats, Blackmagic Design, BorisFX, Creative Handbook, CrumplePop, Digieffects, Digital Rebellion, Digital Video Expo, FilmTVSound.com, Focal Press, Hewlett Packard, HollyShorts, Imagineer Systems, Intelligent Assistance, Larry Jordan & Associates, Lynda.com, Moviola, Mercury Production Report, Noise Industries, Peachpit, Pond5, Post Production Buyers Guide, Pro Sound Effects, ProductionHUB, Shutterstock, SmartSound, Take 1 Transcription, Telestream, WestDoc, WoodysSoundAdvice.com.
We look forward to seeing you on Tuesday, February 18th!
Sincerely,

Los Angeles Post Production Group
Please visit www.lappg.com for member offers, book reviews, job listings, industry news and more.
When & Where

Crossroads School for Arts & Sciences
1634 18th St
Santa Monica, CA 90404


Tuesday, February 18, 2014 at 7:00 PM (PST)
Add to my calendar
Organizer
Los Angeles Post Production Group
The Los Angeles Post Production Group is a professional organization for people with a passion for film, video and the digital media finishing process.

The LAPPG discusses all aspects of post production, from picture and sound editing to color correction, visual effects, codecs, storage and post workflows.

Expert presenters and leading companies come to our monthly meetings and share new technologies, techniques, tools, products and best practices to aid us in telling great stories.
We also provide our members with great offers and discounts as well as opportunities to network and make industry connections.
Membership is free and you need not live in Los Angeles to take advantage of this great resource.
To become a member please email your name and information about yourself to membership@lappg.com.
Shooting and Editing as a Storyteller & LAPPG Plug-in Showcase