Shoot with Confidence: A Photography Seminar for Small Business Owners
Shoot with Confidence: A Photography Seminar for Small Business Owners
Thu, November 3, 2016, 7:00 PM – 9:00 PM EDT
Description
So your business is amazing but you're lacking quality content. You want to hire a photographer, but you may not have the budget to hire one on the regular. You have a DSLR camera, but you're not sure how to use it and you don't have the time to read the manual. Well, you're not alone! 
Join award-winning photographer, Samantha Clarke, to learn what steps you need to take to make sure your day to day photos really stand out.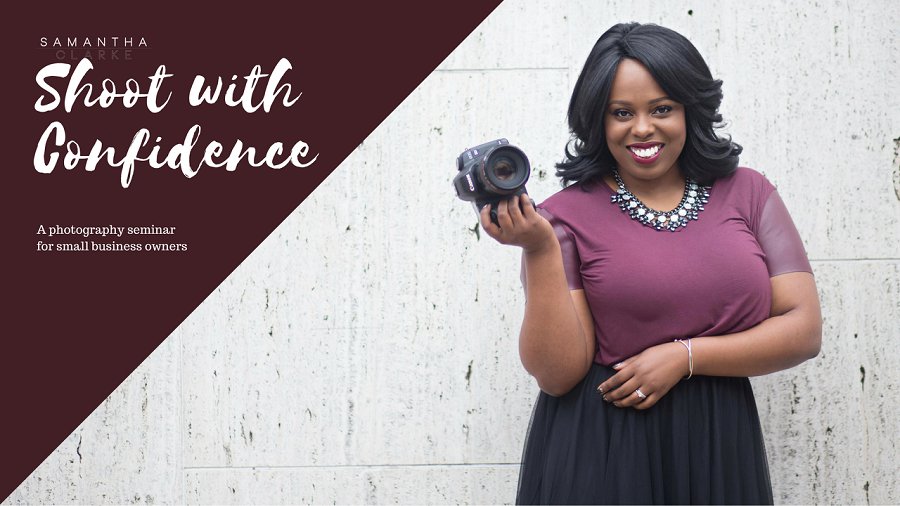 During this seminar we will cover:
Photography Basics 
How to take great photos with the equipment you already have

The best DSLR cameras and lenses for your small business

Creating the best lighting situations for your photos

Best ways to edit your photos quickly

Ways to avoid common mistakes small businesses make with their visual content
This is a free event, however you must make a $25 deposit to reserve your spot. Only no-shows will be charged.
Refreshments will be served.