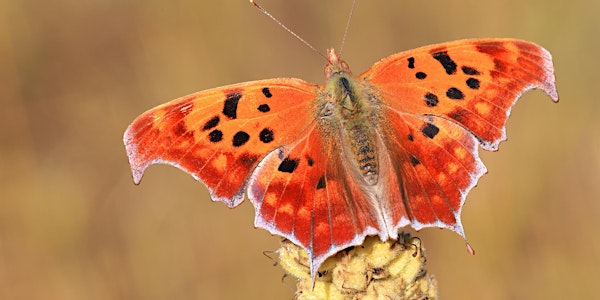 SHOOT SPECTACULAR CLOSE-UP PHOTOGRAPHS w/ JOHN GERLACH and DIXIE CALDERONE
Learn macro photography from one of the best! At least 24 photo stations where superb images can be made while you master photo techniques.
Date and time
Saturday, November 4 · 10am - 5pm EDT
Location
Roberts Camera 220 East Saint Clair Street Indianapolis, IN 46204
Refund Policy
Contact the organizer to request a refund.
About this event
Our intensive Saturday class will teach you how to shoot super closeup photos using modern techniques that work tremendously well. How to easily achieve excellent exposure, shoot sharp images that are well composed, and how to master the incredible new focus stacking technique to achieve unlimited depth of field are all carefully explained. We will begin with John presenting a 1-hour PowerPoint program on close-up photography. Then we will spend the rest of the day helping you shoot excellent photos at the 24 stations we have set up for you. Each station has a pleasing subject to photograph with an attractive photo background and two LED lamps to give you excellent lighting. We want you to go home with super photos while greatly improving your photo skills while having a fun time!
John Gerlach and Dixie Calderone will offer an all-day hands-on workshop This close-up photography class will be conducted entirely indoors. This eliminates the likely problem of uncooperative weather conditions. We will have twenty photo stations where superb images can be made using fun subjects to photograph with a pleasing background and LED lamps for lighting. You will rotate through them while we help you master photo techniques! This workshop is suitable for anyone who wants to improve their close-up photos with a DSLR or mirrorless camera. John is a dynamic public speaker and will also present a detailed 1-hour PowerPoint program on closeup photography. John and Dixie's burning enthusiasm for photography and willingness to share their knowledge makes them inspiring photography instructors. John and Dixie teach about twenty photo workshops each year that includes Yellowstone, Grand Tetons, Smoky Mountains, Arizona, Texas, and a Kenya photo safari. John is a published author with six best-selling books explaining nature photography and writes a column for Nature Photographer magazine. John shoots Canon cameras and thoroughly investigates them to use the camera easily to achieve outstanding close-up images. Dixie does the same with her Nikon cameras. They teach precisely what you need to know to become an outstanding close-up photographer! In this workshop, while there may be several ways to do things, John and Dixie will teach you the best and easiest way to shoot superb close-up photographs.
About the organizer
Website: https://classes.robertscamera.com/organizer/roberts-camera/