Shockoe walking tour: Recognizing our past and planning for the future
Join us for a walk through Richmond's oldest neighborhood, a discussion of its complex history, and how the community can shape its future.
About this event
We will meet outside of Richmond's historic Main Street Station, and will discuss the Shockoe Small Area Plan, the neighborhood's history, and how fostering an engaged community can lead to a stronger, more equitable future.
For more information about the event, and about the Shockoe Small Area Plan, please visit our website at psgrichmond.org/shockoe.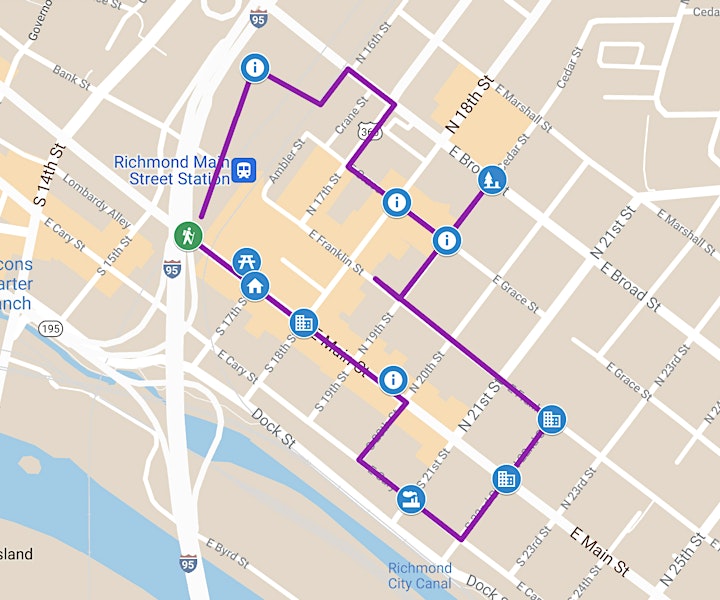 Organizer of Shockoe walking tour: Recognizing our past and planning for the future