Explore a transformative journey of yoga, ecstatic dance and sound healing within renowned Yoga Instructor Shiva Rea!
About this event
Wisdome LA Presents:
Shiva Rea Rhythm & Prana Flow
Experience the power of rhythm to rejuvenate, activate and syncopate as you explore a transformative yoga and movement alchemy journey with Shiva Rea as your guide and DJ Dragonfly on the beats!
Embody the power of entertainment in breath, visual flow, movement meditation and live mantra.
Revive and activate yourself in a movement feast of rhythm and prana flow as ritual yoga flow, movement meditation with sitar, ecstatic dance, and sound healing journey to balance of inner and outer, personal and collective, purification and regeneration.
Based on her 25 years as a global yoga teacher and founder of Prana Vinyasa, Shiva Rea will guide you to empower yourself!
Envision Wisdome's Mystic Universe inspired art exhibition filled with light-up LED rhythm tools to move and open space for individual and collective rhythm movement play for all - where you are guided into your own expression to liberate, syncopate, and activate vital energy.
(*) Bring your yoga mat and wear comfortable clothes
BONUS! TO CELEBRATE OUR RE-OPENING, ATTENDEES GET A FREE PASS TO THE MYSTIC UNIVERSE EXHIBITION - A $50 VALUE!
Truly Incredible!... Mystic Universe Exhibition features 3 incredible artist, 5 immersive films, augmented reality effects and spectacular art! It's our humble way of saying 'thank you' for supporting Wisdome, and 'we look forward to seeing you soon.'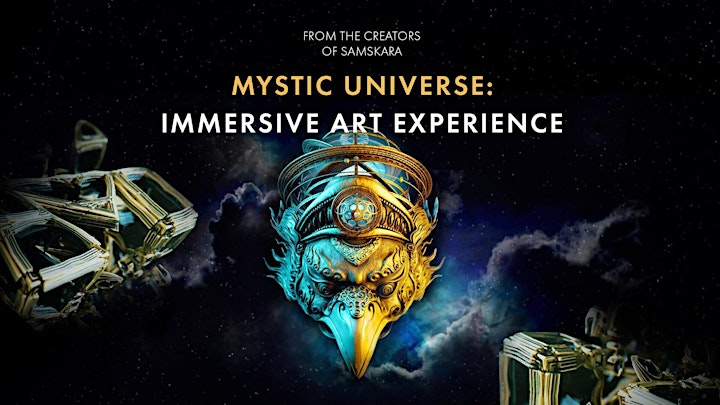 EVENT SCHEDULE:
2:00pm: Park doors open for Exhibition
3:00pm: Guided Meditation and Invocation
3:30 pm – 5:00 pm: Rhythm and Prana Flow with DJ Dragonfly & Shiva Rea
5:00 pm – 5:20 pm: Mantra Soundbath
5:30 pm – Event Ends, Mystic Exhibition Tour community mingle
THIS EVENT INCLUDES:
Mystic Universe Interactive Exhibition
Food & Beverage Vendors
Immersive fulldome film experience,
Multiple photo & selfie zones
Limited tickets available at the door.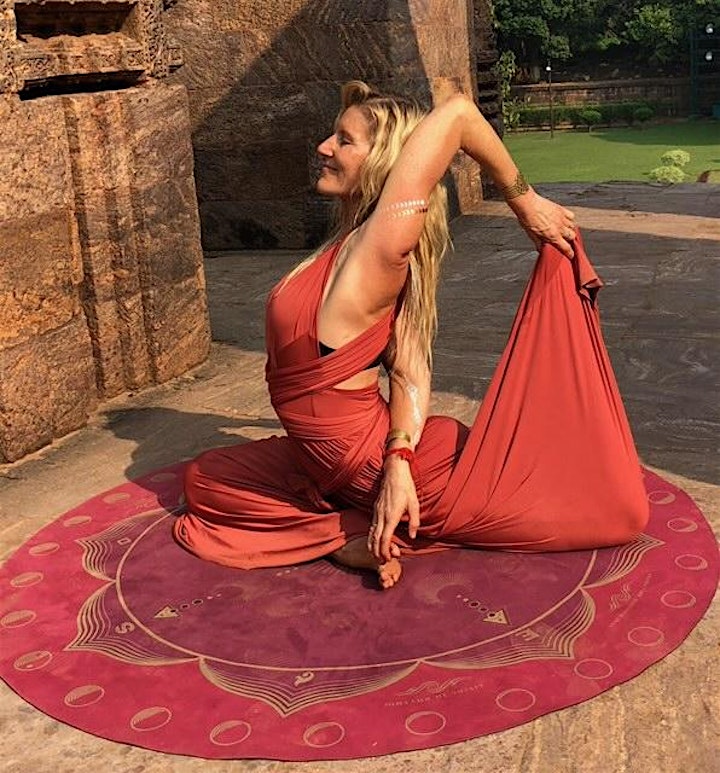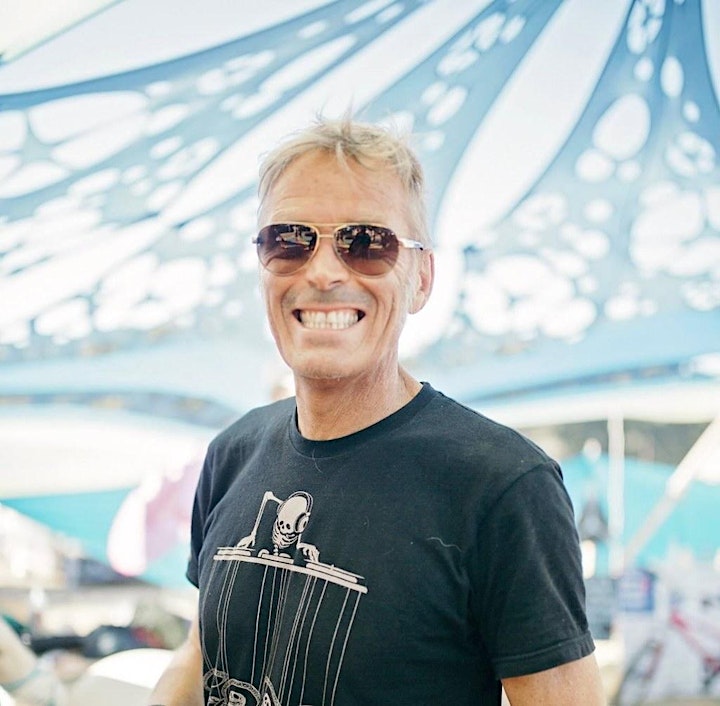 ABOUT DRAGONFLY:
https://soundcloud.com/djdragonfly
https://www.facebook.com/DJ.Dragonfly.DJ
https://www.instagram.com/martin_dragonfly
If music is medicine, Dragonfly's apothecary of sonic tonics are elixirs for the spirit...melodies for the mind and tribal beats for the body. Be prepared for a journey where all genres and tempos weave together with global voices, village vibes, deep bass, gossamer groove and beckoning beats. It all adds up to an inexplicable, soul-crafting session on the dance floor!
Breathe deeply, go deep, dance deeper.
As a vanguard and veteran of the conscious movement scene, transformational festivals and ecstatic dance culture (as one of the West Coast's founding DJ's) Dragonfly has over two decades of national and international experience, and 800+ appearances to his name. His one-of-a-kind mixes blend the soundtrack of his exotic travels with cutting-edge productions, captivating rhythms and live percussion. Selecting music inspired by the vibrant voices and vibes of The Americas, The Caribbean, The Middle East, Africa, India, and Europe, Dragonfly's delivery celebrates dancers – and dancefloors – worldwide!
Past Ecstatic Dance appearances have taken him to: Oakland, Nevada City, Berlin, Amsterdam, Bucharest Portland, Montreal, Budapest, Los Angeles, Portugal, Brussels, New York City, Salt Lake City, Hawaii, Santa Barbara, Palo Alto, Berkeley, Cambria, Sebastopol, Miami ... plus Symbiosis, Envision, Beloved and Lightning in A Bottle, Wanderlust, Burning Man and Soulplay Festivals. Yoga events and special event appearances include: Yoga Journal Conference, A-Fest, Austin Yoga Festival, Science & Non Duality Conference, No. California Sufi Camp, Neo.Life, Creating Enlightened Society (hosted by Sakyong Mipham Rinpoche), David Deida, Bioneers Conference, No. California Permaculture Gatherings,Julia Butterfly Hill fundraiser, Santa Cruz Film Festival, Wild & Scenic Film Fest, and many, many more.
Organizer of Shiva Rea Rhythm & Prana Flow with DJ Dragonfly