Description
Show ID at the entrance and go to the 20th Floor and follow the signs.
Expect the unexpected from our next event featuring the CEO of Massachusetts' 10th dispensary now operating in Cambridge, Sage Naturals.
Our next event will cover how to get a cannabis brand into a vertically integrated dispensary with the CEO of Sage Naturals Michael Dundas and CEO Nial DeMena of Manna Molecular Science.
Sage's "Zoots" edibles utilize proprietary techniques developed outside the Commonwealth. We will delve into how that is possible in a vertically integrated dispensary system like Massachusetts or New York.
Manna's transdermal patches are developed using proprietary techniques and are now being sold inside a Massachusetts dispensary and will soon be sold all over the world. We will discuss how rapidly evolving technologies can help distinguish a brand trying to get inside vertically integrated dispensaries.
Tentative Agenda:
5:00PM - 5:15PM Networking & Refreshments
5:15PM - 5:45PM Interview with Nial DeMena, CEO of Manna Molecular Science
5:45PM - 6:45PM Interview with Michael Dundas, CEO of Sage Cannabis
6:45PM - 7:00PM Networking & Wrap Up
About Nial DeMena, CEO of Manna Molecular Science
Nial C. DeMena earned his bachelor's degree from Colby College and master's degree from Virginia Tech. Since entering the legal medical marijuana industry in 2012, Nial has founded several successful cannabis-related enterprises, including but not limited to Temescal Wellness of Massachusetts, which now holds three vertically integrated dispensary licenses and will begin operations in Q4 of 2017, and, most notably, Manna Molecular Science ("MMS"), a biotechnology company formed in MA in 2015 that focuses on therapeutic cannabinoid delivery technologies using novel automated 3D printers. In nine months of commercial operations, MMS has sold thousands of transdermal patches in five states – CA, MA, NH, NV, ME – and is expanding operations into three more states – PA, MD, OH, and in Canada. Nial built MMS's transdermal science and technology development team, which includes an MIT Ph.D. formulation chemist with 15 years of pharmaceutical drug formulation experience; an analytic chemist and third-party analytical lab proprietor specializing in cannabinoid characterization; a former director of DMPK at Genzyme; and the former head of Mylan's transdermal division, Dr. Ken Miller, who is responsible for over fourteen commercial transdermal products totaling over $15B in sales the pharmaceutical industry. Nial's applied leadership and vision has supported breakthroughs in the medical delivery of cannabinoids, and his team continues to develop, test and commercialize novel cannabinoid therapies and form factors.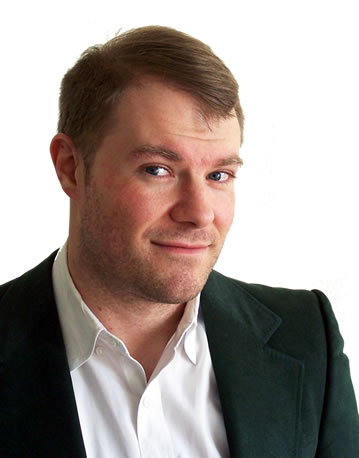 About Manna Molecular Science
Manna Molecular Science was founded in 2015 in response to the need its founders identified for medically sound and lab-tested whole-plant cannabinoid delivery systems. Its founders are pharmaceutical chemists and cannabis industry experts dedicated to advancing cannabis science. Our mission is to engineer the best medically active cannabis-infused products that are available to buy in the cannabis marketplace. We strive to make cannabis a popular household therapy that is safe to use for all who can benefit. http://www.mannamolecular.com/

About Michael Dundas, CEO of Sage Naturals
Michael Dundas is the CEO of Massachusetts' newest dispensary to open in Cambridge, Sage Naturals. Sage will also be opening soon in both Somerville in Davis Square and Needham. Michael was an attorney before starting Sage and has unique experience in developing a cannabis business from start to finish.
About Sage Naturals
(Grand Opening Special: 4/18 - 4/20 - Huge Deal on Ounces of Flower and Half Price Concentrates and Infused Products)
1001 Massachusetts Ave. Cambridge, MA
Open 7 Days a week 10:00am - 9:00pm
Registered Medical Marijuana Patients Only
They're not Big Pharma. At Sage Naturals, they take science very seriously but they also believe in taking a natural approach to creating medical marijuana products. The pharmaceutical drug industry wants to isolate active molecules and sell pills and chemicals. They want you to feel better naturally, instead.
While synthetic THC exists, natural cannabis appears to be more effective. A simple parallel may be drawn between whole grain and white flour. Separating grain into its components reduces its nutritional benefits. The same is true for cannabis – science hasn't caught up to nature. That's why Sage does what they do.
Sage Cultivation Facility
Sage grows premium cannabis at their cultivation facility; it claims to be the most sophisticated in Massachusetts. Consistently growing high-quality agricultural products indoors is hard, so they had to design a specialized and unique process for commercial marijuana cultivation before the first shovel hit the ground. Interested? Ask to see their specifications – they're happy to share, because they believe in open source.
Sage has learned from some of the best commercial agriculture producers in North America. Every plant in their facility is barcoded for traceability from seed to shelf. Custom control software monitors and regulates the environmental conditions for our plants, from the amount of light they get, to proper nutrition, airflow and humidity. The massive cooling and heating capacity of our facility is more suitable for a skyscraper than our modest space. This is what it takes to grow the best cannabis there is.
Production and packaging is done on-site. Sage operates a full commercial-grade kitchen for edibles, a high-tech lab for making oils and concentrates, and even a commercial cookie machine.
Sage Products
Sage grows over 20 strains of cannabis. They are cultivated, harvested, dried, trimmed, and processed on-site. The best agricultural producers, food scientists, and researchers have helped Sage to develop products of the highest quality and consistent efficacy. Sage offers an assortment of infused products, as well as ultra-pure all natural concentrates and oils.
https://sagecannabis.org/product-menu/

About Michael Latulippe, President of Cannabis Society
Michael Latulippe is a public speaker, strategist, and connector of people and ideas through his work at the Massachusetts Patient Advocacy Alliance and the Cannabis Society. Education is one of his passions as well as developing strategy for media and public policy while engaging in non-profit fundraising, outreach, writing, and community leadership.
Subscribe to Michael's Stash: http://michaellatulippe.com/
About Cannabis Society
We are a membership based non-profit social club dedicated to creating sophisticated cannabis experiences. Expect the unexpected at marijuana events by Cannabis Society. http://cansociety.com/
About High Brow Cannabis Talks
Cannabis Society High Brow talks are meant to gather our community together with rock star speakers on topics related to cannabis and its industrial, medical, and creative purposes as well as important topics of the day.
Instagram / Twitter / Facebook Tips
One of the best ways to share our events is to use common hashtags when tweeting, facebooking, or instagramming about the event. Don't forget to take photos and share them with everyone using the hashtags below. #CanSociety #HighBrow #DontDabAlone #DabWithFriends #HighBrowBoston
This is a Non-Consumption Event...
No cannabis will be permitted during this event. This is a professional event and we want everyone to be in the right mindset to make lasting connections. Bring your business card or a way for individuals who attend to get back in touch with you so the connections last.
Email List Disclaimer
If you RSVP for a Cannabis Society event we add you to our mailing list announcing future events and promotions from our organization. By attending a Cannabis Society event you give us permission to add your email contact information to our mailing list for future contact. For any questions related to our mailing list policy and user privacy please email core@cansociety.com.
Legal Disclaimer
Views or opinions expressed by speakers or sponsors at our local Cannabis Society community events do not necessarily express the opinion or views of the Cannabis Society organization and we do not take responsibility for the views expressed or the actions of speakers or sponsors at our local events. The Cannabis Society does not distribute cannabis.
The Cannabis Society is Growing
Our group has grown by leaps and bounds these past few years and we are proud to announce that the Cannabis Society is going to continue to grow and develop our ecosystem with groundbreaking events centering around medical cannabis, technology, art, and science. We couldn't do it without our members and we want to thank you for being apart of this growing organization.