Description
[ENGLISH BELOW]
Celostní cvičení Shintaido (vyslovováno "šíntajdó"), což je moderní japonský systém tréninku, který hojí naše tělo a mysl, zlepšuje sebevědomí a motivaci, redukuje stres, zvyšuje množství pohybu, dává pocit jednoty s přírodou a podporuje přátelství. Cvičení je vedeno Bc.A. Davidem Franklinem, A.B. et M.A., instruktorem Shintaida 4. danu (rovnocenný čtvrtému stupni černého pasku), masér stylu šiacu, a umělec zabývající se videouměním a performancemi.
4-týdenní kurz středy 4.4., 11.4. , 18.4., 25.4.
18:30 − 21:00
Cena kurzu: 600,- Kč za 4 týdny (4. - 25. dubna)
Dizkontní cena 500,- pro učitele jógy, tance, profesionální herce, maséry/ky. Pár, co se přihlásí spolu, zaplatí diskontní cenu 1.000,- Kč dohromady.
Pro držitele permanentky Shintaido ČR (1 200,- za celý semestr 31. ledna - 25. dubna), účast už je zplacena ale stejně se musíte přihlásit.
Místo konání: Masarykova základní škola Plzeň
Vchod na Klášterní ulici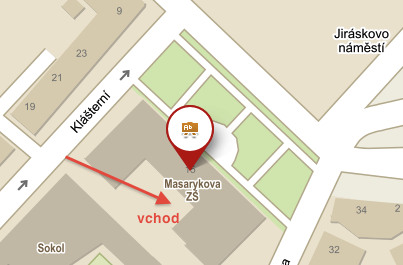 Shintaido (shin-TIE-doe), a modern Japanese system of holistic training, heals our bodies and minds, improves self-confidence and motivation, reduces stress, increases range of motion, brings a feeling of unification with nature, and develops camaraderie. The practice will be led by David Franklin, Shintaido instructor 4th-dan (equivalent to 4-degree black belt), shiatsu masseur, and video and performance artist.
4-week course Wednesdays April 4, 11, 18, and 25
6:30 pm - 9:00 pm
Price: 600 CZK for 4 weeks (4th - 25th April)
Discount price 500 CZK for teachers of yoga or dance, professional actors, and masseurs/massueses. Couples who register together pay the discount price of 1000 CZK for both.
For Shintaido Czech Republic subscribers (1200 CZK for the whole semester January 31 - April 25), the course fee is already included in your subscription, but you still must register.
Location: Masaryk Elementary School, Pilsen (not the main entrance but the back entrance on Klášterní street)