This is the third and final webinar in the series of 'There is gold in the Welsh Valleys'.
About this event
During 2021, the series has been exploring the role of leadership in building the future of Wales and we are talking to academics, business leaders and subject matter experts with each panel session honing in on a particular focus area. According to entrepreneurs, three areas of an entrepreneurial ecosystem are of pivotal importance – human capital/workforce, accessible markets and funding and finance. We also recently held a supplementary webinar with Prof Brian Morgan on how entrepreneurs can apply a leadership mindset.
This session will shine a light on funding and finance and will examine which pillars of an ecosystem matter most to entrepreneurs when it comes to growth of their companies, and how important learning and developing effective leadership skills supports this.
Our findings will be collected in a manifesto that we plan to submit to the Senedd at the end of the year. This will aim to highlight potential alignment issues with government that can have a positive and negative impact on how entrepreneurial companies gain access to new markets, become scale-able high-growth businesses and improve their leadership selves.
Be a voice that makes a difference by joining our final webinar in this series on Wednesday 22nd September. Your questions will be put to the panel and we will also ask you to participate in a couple of polls and will ask our expert panel to comment on the results.
This is a joint webinar with GlobalWelsh whose mission is to help Wales prosper, to bring about new connections, opportunities and ideas that will enrich the lives of Welsh people all over the world.
Our Speakers
Richard Scott
Director, GlobalWelsh Invest
Richard is the recently appointed Director of GlobalWelsh Invest, a diaspora-focused initiative that connects ambitious and innovative Welsh founders with angel investors around the world.
An accomplished entrepreneur, Richard was previously the founder and CEO of Swansea-based Mobile Computing Systems Ltd (MCS), the company that pioneered the innovation application of mobile technology within the construction sector. In 2014, Richard led the acquisition of MCS to Viewpoint Construction Software, a leading provider of innovative construction-specific software solutions to the global construction and capital project industries.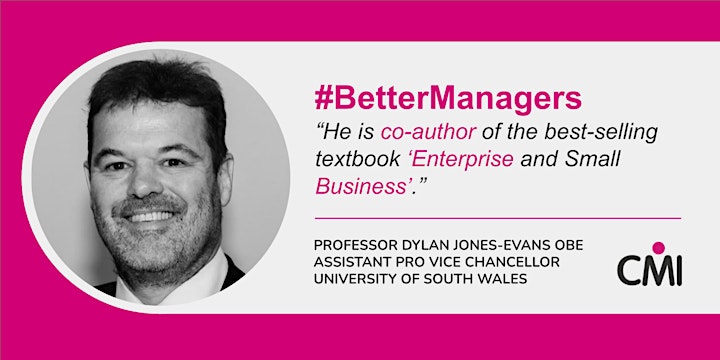 Professor Dylan Jones-Evans OBE
Assistant Pro Vice Chancellor (Enterprise), University of South Wales
Professor Dylan Jones-Evans is Assistant Pro Vice Chancellor with responsibility for enterprise at the University of South Wales and chair in entrepreneurship. He is visiting professor of entrepreneurship at Turku University in Finland and has worked as consultant for the OECD, EU and other economic development bodies globally. He also served as Vice President for the European Council of Small Business.
He is the founder of the Wales Fast Growth Fifty (the annual barometer of entrepreneurship within Welsh business), the Cardiff Business Awards, the Wales Legal Awards and the Wales Start-Up Awards.
He is currently chair of Town Square (a new company developing workspaces), has been special adviser to the House Of Commons Select Committee on Welsh Affairs, and was a member of the boards of Finance Wales, Prime Cymru, Welsh ICE, Port Talbot Enterprise Zone, the Institute of Welsh Affairs and IOD in Wales. He writes a weekly business column in the Western Mail and the Daily Post.
Dylan served on the Business Advisory Panel for Wales Office, chaired a major review to create a new Development Bank for Wales for the Welsh Government and is a member of the BeTheSpark panel guiding entrepreneurship policy in Wales.
He was responsible for securing a star for Richard Burton on the Hollywood Walk of Fame and was awarded an OBE in 2013 in the Queen's Birthday Honours list.
Our Host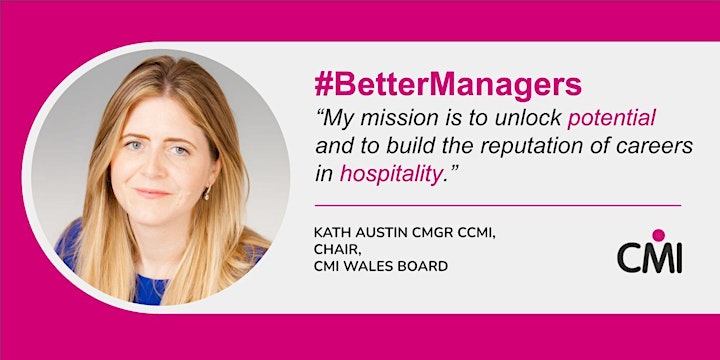 Kath Austin CMgr CCMI
Chair CMI Wales/Cymru – HR Director, Pizza Hut Restaurants UK Ltd
Kath has been a member and Companion of the CMI for many years and in 2021 is honoured to accept the position of Chair of the CMI Wales, Cymru Board.
Kath's mission is to unlock potential and to build the reputation of careers in hospitality, a sector she believes has a critical role to play in aiding social mobility. She works with various bodies to develop hospitality Apprenticeships and qualifications from entry to MBA. Kath has a diverse experience of leadership in both global and small local businesses. Kath is currently both a Director of Pizza Hut Restaurants UK, and along with her husband Pete, involved in growing and mentoring a number of local businesses in their home town of Cardigan, West Wales including the national award winning concept 'Crwst'. Kath is also an NED for Bluestone National Park Resort.
Prior to the Hut, Kath worked for Yum Brands! and has also had over 10 years of experience in the financial sector. Kath started her career with British Airways and her early claim to fame was that she won 'Young Cook of Great Britain' and judged Junior Master Chef. Kath has been recognised as an industry leader awarded HR Magazine's 'HR Director of the Year', 'Most Influential' &; HR Excellence Awards 'HRD of the Year'.
In the meantime…
If you're a member of CMI, or subscribe to our content, don't forget you can find thousands of exclusive, practical development resources in ManagementDirect. Log in here and search for a topic to get started.
Not yet subscribed?
From free newsletters packed with the latest trends, insights and tips for managers and leaders, to the full suite of invaluable tools and benefits that come with being a CMI member, we've got something for everyone. Visit our website to find out more.