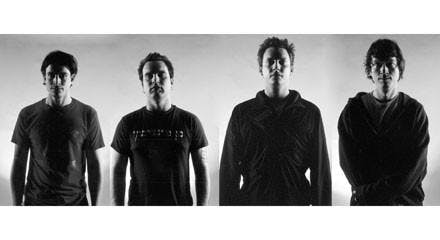 About this Event
$20 // 21+
-----------
SHINER formed in 1992, and quickly found wide exposure, releasing a vinyl EP in 1993 and touring with acts such as Sunny Day Real Estate, Chore, Jawbox, Season to Risk, The Jesus Lizard, and Girls Against Boys. The group released their first LP, Splay (recorded at Steve Albini's Chicago studio) in 1996, and a second album, Lula Divinia the next year. Sub Pop took notice, and released a 7" single of the group's songs "Sleep it Off" and "Half Empty". Following this the band toured with Hum and Swervedriver in 1998. A third full-length, Starless, was released on a label run by members of The Descendents, Owned and Operated, in 2000. A fourth LP, The Egg, would follow before the group broke up in 2002. This was recorded and produced at Matt Talbot's recording studio. About twenty years later and SHINER re-released a newly mastered version of their hit 2nd LP, Lula Divina with great acclaim. Without missing a beat, we're taking it back and chugging more than a few with our longtime favorites.
Our old friends PINEBENDER, a band who played our stage countless times in the late 90s and throughout the aughts, return for their first show here in over three years. Their slow, melodic but heavy-as-hell rock still burns a hole in our minds whenever we get to catch em live and we're stoked to have the back on our stage tonight. Greg Kot of the Chicago Tribune once described PINEBENDER's "Godzilla-size" sound as "deliberate and dirgelike, if not glacial," so prepare yourself for shaking walls and crumbling ceilings - BYO hard hat, maybe.
DJ RONNIE JAMES DEIA spins the hottest tracks before, in-between and after bands, to keep things wet & wild late into the night.