Description
Come and join our fitness and nutrition accountability and support group ♥
With the support of Pamela, a Registered Dietitian with a PhD in nutrition, we will all cheer each other's progress and provide encouragement when the going gets tough. Come and set monthly goals, track progress and stay accountable.
Trying to train for your first 5k? Lose weight? Get to the yoga studio? Stick to your meditation program? We are your gals! Plus - Pamela will provide powerful and compassionate nutrition coaching. Come out to this first session where we will all set a goal. Let get ready for summer, with our lights shining.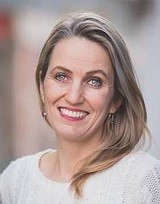 Pamela is a Registered Dietitian, with a PhD in nutrition. An avid traveler, Pamela has worked as a Dietitian in North America, Europe, Africa and Asia. She is fascinated by nutrition and loves to cook and bake with her four children. As a runner and speed walker Pamela, believes in the power of activity to help improve our mental and physical health.
Pamela works with her clients to help them to achieve their wellness goals in a caring and supportive environment.
We look forward to seeing you!