Description
The last year has brought unprecedented challenges for women and people of color everywhere, and Oasis is preparing to ramp up our work to meet the needs of high school-age girls of color in San Francisco as resources to support them become increasingly scarce. We offer a unique girl-focused space in the heart of the city, and girl-responsive programming through our RISE Life Skills, CREATE Arts Education, ENVISION Career & Academic Exploration, and new this year, the internship in partnership with UCSF's Department of Neurosurgery.
Don your activist best and come out to raise funds for Oasis For Girls' programs! Meet the staff, girls, and community that have made our small but mighty oasis on Mission Street shine for the last 19 years!
Please review our sponsorship and Host Committee opportunities and get in touch with questions or more information at mchakraborty@sfoasis.org! Thank you for supporting our city's girls!
---
Special thanks to our sponsors:
Presenting Sponsor: Twitter

Photography & Design:

Ruby Neri Sponsors: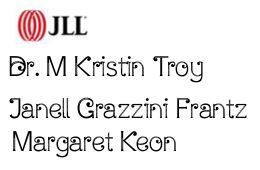 Victoria Manalo Draves Sponsors:

Tsuyako Kitashima Sponsors: