Support Sarah's journey to Shine Brighter. This is a benefit concert to support purchase of a full sized harp to advance music education.
About this event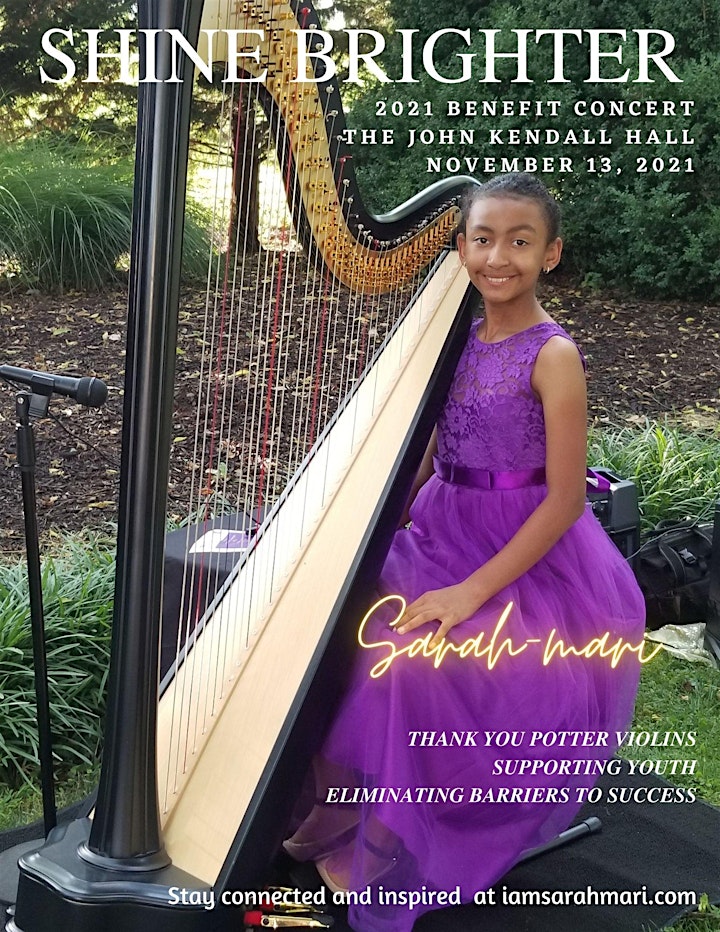 Come out and enjoy a magical evening of various music genres with Sarah and her friends at the Potter Mansion. All proceeds from this concert will support Sarah's efforts to raise $12,000 to purchase a full size 47 string semi concert grand harp for Sarah to continue to advance her music education.
To learn more about Sarah visit iamsarahmari.com
If you are unable to attend we invite you to send a gift of love by check or Paypal donation. Contact Rob or Robin Ramson at iamsarahmari@gmail.com
From all of the beautiful performance videos shown, you can see the potential of such a gifted young musician. Please support her efforts to advance her academic music studies through a full sized harp.