Shine - A Passion Celebration (July Edition)
When and where
Location
J Rusten Furniture Studio 2815 23rd St San Francisco, CA 94110
Refund Policy
Contact the organizer to request a refund.
Description
What would YOU do if you had 4 weeks to pursue one of your passions?
Join us at Shine on July 23rd, experience what 15 people just like you accomplished in 4 weeks, and get inspired to pursue your dreams however big they are. We have an amazing line-up, so get your tickets before they sell out. Our theme for the evening will be freedom - #youarealreadyfree - so dress in white and leave the rest to us. As usual, there will be local everything, from food to music.
Keynote Speaker - Marian Goodell, CEO of Burning Man
Inspired by the world renowned annual arts event in Nevada's Black Rock Desert, Burning Man has become a global cultural movement with more than 200 representatives on six continents. As the organization's recently named first CEO, Marian oversees Burning Man's year-round staff of 65 employees and its annual operating budget of roughly $25 million. Marian first attended the event in 1995 and has been a leader in its production since 1997. She developed the Burning Man Regional Network and is a founding board member of Black Rock Arts Foundation and Black Rock Solar. Marian is currently leading her organization's efforts to facilitate and extend the Burning Man ethos around the globe.
PASSION PROJECTS HIGHLIGHTS
Our 15 program participants projects are diverse, passionate and most important authentic, a quality we emphasize in our program.
Some participants chose to focus on personal growth: 30 day of meditation, others focused on taking their passion to the next level: Launching a new website for a bridal brand, launching a website and brand identity for an artist's business, to debuting a new personal fashion brand, to philanthropic: a sock outreach program for the homeless in San Francisco. One of the highlights of our evening is the launch of our program participant Megan Gebhart's book: 52 Cups of Coffee. assembling the stories from her journey meeting 52 strangers over coffee into a book.
The speakers will be styled by the local start-up Rocksbox a jewelry delivery service.
Credit: Megan Gebhart
">
ART, FOOD & MUSIC
The great artist Emily Beeson is putting together a participatory art installation around our theme freedom. Elliott Adams, who is known in the New Orleans DJ scene, will be spinning some great soulful tunes. The ladies from Slow Baked, Becca Jones & Sara Low, will be baking us yummy organic pies. And as always, summer themed open champagne bar is in order.
Credit www.slowbaked.com
">
About Shine: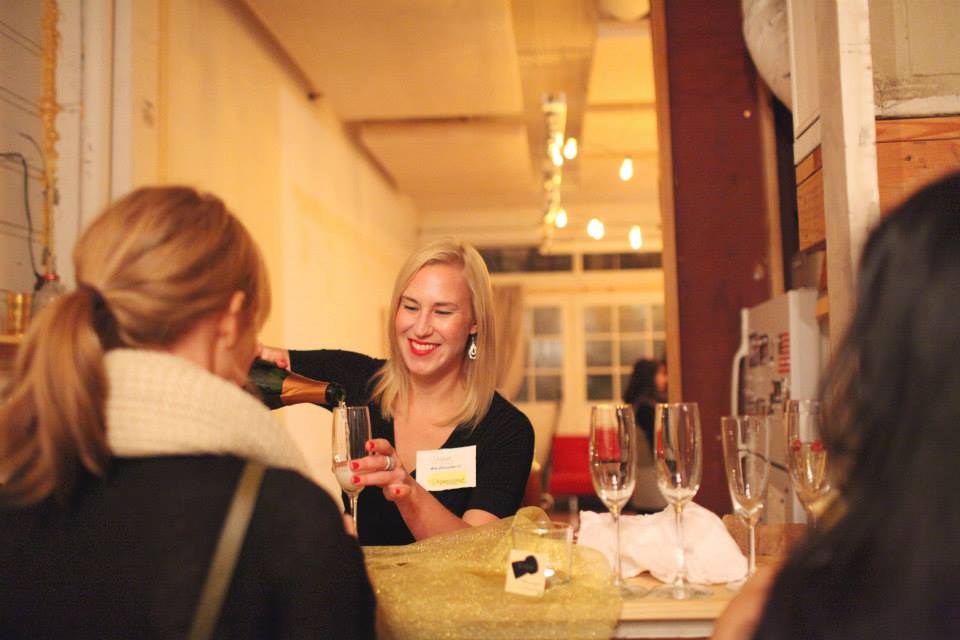 Shine is the most elegant and inspiring curated evening in San Francisco. Every third Wednesday of the month, we get together to celebrate passion project created by Passion Co. program participants. Projects range from art making, to personal growth goals to launching new companies. Always sold out, the event attracts a diverse group of over 200 people who are seeking more passion in their lives, local makers and artists. Everything at the event is made locally, from the champagne we offer, to the vendors we host, to the decoration, photography, and music.
Check out our programs at http://www.thepassion.co/ and our Passion stories blog http://passionstori.es/.
Connect with us on Facebook, Twitter, Instagram, and Pinterest. We'd love to be friends with you.