Description
This is an in depth 3 day business breakthrough training and mentorship bringing some of the most insightful business minds together to work on YOUR business.

This intensive event is for coaches, consultants, speakers and Business owners wanting to take their business to the next level and work with experts to achieve results in lead generation, client aquisition, funnel system building for online programs and effective website development to convert visitors into clients.
Nobody ever achieved greatness alone. Learn from the best to create the best.
______________________________________________
****** ABOUT: Michelle Scott Wilson *****
Michelle is the founder of Milada Sanctuary. With land in various places around the world, she plans to build multiple sanctuaries globally. She also has her personal coaching and speaking practice and runs events and retreats globally.
Through her events and retreats she supports Conscious Entrepreneurs with building online businesses, funnel systems, websites and also how to sell and promote products and services throught public speaking and selling from the stage.
She does all this while promoting a healthy work life balance and an organic way of living and thriving.
In her 20's she built one of New Zealand's well-known designer fashion brands, with 3 stores of her own and stockists throughout the country. She held fashion shows at NZ Fashion Week to audiences of up to 1000 people. Michelle won business grants and 6 figure sponsorship deals while in the fashion industry before following her heart into the world of personal development, business and lifestyle coaching.
Michelle is always integrating new change work and technologies into her teaching to remain on the precipice of the latest. She also seeks other unconventional modalities available, in order to support her clients in whatever way is necessary for them.
She is a loving and powerful expression of a woman here to support others and change the world for the better.
______________________________________________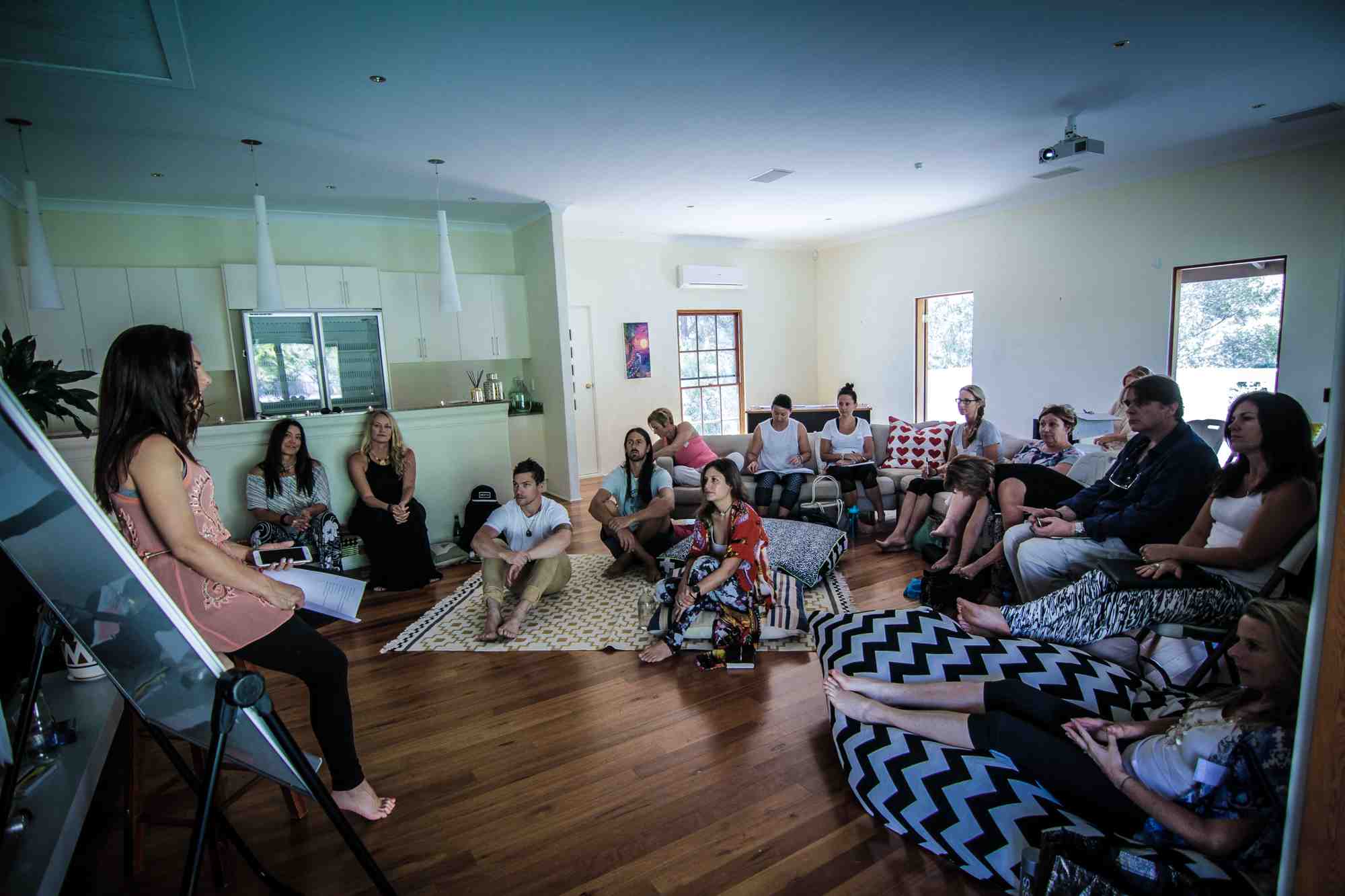 What Is Included?
~ Database building for success. No matter what industry you are in you can build your list fast with this simple strategy!
~ Using Facebook and Linked in successfully to attract and convert the right clients.
~How to sell from the stage if you are a public speaker.
~ 3 days of Intensive and Focused Business training with direct insights into YOUR business.
~ Demystify online funnel systems and how they lead your ideal customers to your door step with less time and effort.
~ Uncover all you need to know and gather for a website that converts visitors to clients.
~ Learn where you are leaving money on the table in your business and how to rectify this.
~ Discover the BEST Social media secrets and what is most useful for your business today.
~ Participate in Transformational Training exercise, which will have you seeing through new clear eyes.


Who It Is For?
~This intensive event is for coaches, consultants, speakers and business owners wanting to take their business to the next level
~ Those who are looking for key strategies and specific sysems that work to increase leads and generat revenue.
~ People who are serious about making an impact with their business.

~ People wanting to play a bigger game in this world while supporting the planet.

~ Entrepreneurs looking for a strong community of like-minded business owners

~ Those who are wanting to have FUN while creating financial freedom.


What else will you gain during SHINE:

‣ Discover exactly where you are in your business so you can learn to love it again and have some FUN

‣ Find out how to build a company culture that supports you to greater scalability and profits and gives you your life back

‣ Future Proof your business by planning your legacy now with people, profits and planet in mind.

‣ Release your stress for greater clarity, any time you need it

‣ Reconnect with one of your greatest mentors ~ YOU

‣ Discover your very next most profitable Business Steps & Strategies

‣ Analyse your website for improved conversions and implement online funnels for automated customer flow

‣ Set your mindset for success

‣ Learn social media secrets...AND MORE!

Where: Gold Coast

When: 2nd, 3rd, 4th February 2018

Time: 9am ~ 5pm.

IMPORTANT: If you're not ready to look seriously at your lifestyle and business as one and make some changes, then you may need to reconsider. This mentorship will challenge your current belief structures and how you relate to business, money, manifesting and positive abundance.