Description
Shimmering Colors: The Magic of Iridescence
Friday, April 6 and Saturday, April 7, 2018 – 9am to 4pm both days
Instructor: Bobbie Irwin
$150 WGGC members / $175 non-members
Materials fee dependent on warp width; for complete details and tools needed, see below.
Skill Level: Basic weaving skills and a 4-shaft loom with a weaving width of at least 9"
Class Limit: 12
This workshop is now full. Join the waitlist; you will be notified if a spot becomes available.
Fabrics that appear to change color as the angle of view changes seem almost magical! They're easier to weave, and color, yarn and structure options are less restrictive than you might think. In this class, you will work with a limited range of related (analogous) warp colors and 24 weft colors to create a plain-weave sampler exploring the effects of crossing different colors. You will then select two weft colors for a second sampler incorportating twills and other variations of your choice, including 3-color iridescence. Weave only on your own 4-shaft loom, at your own pace. Numerous samples will be available for your inspiration. Iridescence with multiple colors at once and in warp- or weft-dominant structures are some of the amazing possibilities!
We will be working with 10/2 pearl cotton @24 epi. The threading is a straight draw, 1-2-3-4, using an equal number of heddles on each shaft (18 heddles per color per shaft). Rigid heddle looms are NOT appropriate.
Warp and weft yarns are provided by the instructor; packets of warp yarn will be sent a least a month ahead of the class to the chairperson, Janice Doughty. Participants have a choice of warp width: 3 colors = 9" width, 4 colors = 12", 5 colors = 15", 6 colors = 18".
You do not have a choice of warp colors. Looms will have different warp colors, and each set of colors will be related, so a color that works well with one weft should be effective with the other warp colors. We will be working with two 12-color spectra. Everyone gets three colors from the "basic" spectrum, and you may choose to add zero, one, two, or three "alternate" colors that will be related to the basics (analogous). Please do not add or substitute any other warp colors, and do not make any warp stripe wider than three (3") inches, because the materials fee is based on a specific warp width.
Materials fee:
9" warp width: $18
12" warp width: $24
15" warp width: $30
18" warp width: $36
Materials and tools needed:
Pre-warped 4-shaft loom with a weaving width of at least 9 inches. Rigid heddle looms are NOT appropriate.
Extra bobbins
Two (2) shuttles
Standard repair tools and equipment
Scissors
Sley hook
Blunt needles for hemstitching
Two (2) index cards.
You will be winding bobbins from small balls of yarn, so a bag or container with a small hole in the lid will be helpful to avoid tangles.
Optional but nice to have tools (can be shared):
Ball winder
Bobbin winder
Hole punch
Inexpensive artist's color wheel
Questions about the workshop? Contact the Chair, Janice Doughty, at janicedoughty@me.com.
Weavers Guild of Cincinnati Cancellation Policies Regarding Student Fees:
If the teacher or Guild cancels workshop – full refund to all registered and cancelled students. Generally, the teacher or the Guild may cancel the workshop three (3) three or more weeks before the workshop start date. This is stipulated in the instructor's contract but can be flexible if both parties agree.
If a registered student wishes to cancel, s/he must:

Contact the Workshop Chair
If canceling thirty (30) or more days before workshop start date, student receives a refund of the workshop fee minus a $50 cancellation fee.
Cancel twenty-nine (29) or fewer days before the workshop start date

Refund workshop fee minus $50 cancellation fee only if vacant spot is filled by another person (from waitlist or otherwise).
No refund if spot remains vacant.

Registered student may independently find someone to take his/her place at the workshop with no extra fees involved as long as no cancellation is performed through EventBrite. Workshop Chair MUST be notified. In this situation, the primary registered student is responsible for all fees, passing on information to their replacement, etc.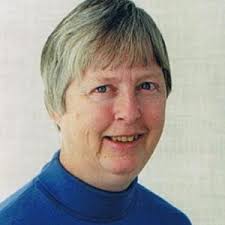 About the Instructor: A weaver since 1973 and instructor for guilds and at conferences since 1986, Bobbie has been an editorial assistant, contributing editor, and columnist for several Interweave magazines. She has published three books and dozens of articles in textile and craft business journals in three countries, and has taught in 40 states and two Canadian provinces. She likes to push the limits of traditional weaving techniques using modern materials and unusual variations, breaking rules whenever it gives the desired results.
Bobbie enjoys playing "what if?" games in her Montrose, Colorado studio. She loves research, especially on textile topics that have not been widely published. Iridescence is her most recent, and favorite, study, ongoing for more than 12 years now. Her article in the January 2004 issue of Handwoven is one of the only pubications that deals with the causes of iridescence in fabrics, and how to design magical shimmering cloth. Iridescence is also the subject of her fourth book, Weaving Iridescence: Color Play for the Handweaver, which is scheduled for publication in early September, 2017.