Shiftup: Business Agility & Innovation Leader

Monday, October 14, 2019 at 9:00 AM

-

Tuesday, October 15, 2019 at 5:00 PM (CEST)
Event Details
---
 ShiftUp Workshop - Madird, Spain
Another workshop by Jurgen Appelo
October 14-15, 2019
---
Description:
How can we have something like "a startup culture" in our company?

How can we get new products to become fast-growing scaleups?

How do we reorganize ourselves for optimal execution and innovation?
Most companies are expected to screw up and die within the next two decades. They will be replaced by a new generation of disruptive startups and scaleups except for the organizations that learn how to disrupt themselves.
Starting new teams and scaling up innovation is more critical than ever. The key to success is applying different practices in different stages of the innovation lifecycle. What works for a new business does not work for a mature one, and vice versa. In this workshop, you will nosedive into the major good practices for business leaders and product teams, from the moment they have an innovative idea to the day they will scale it up (or screw it up). Everything depends on the lifecycle stage of the product or service.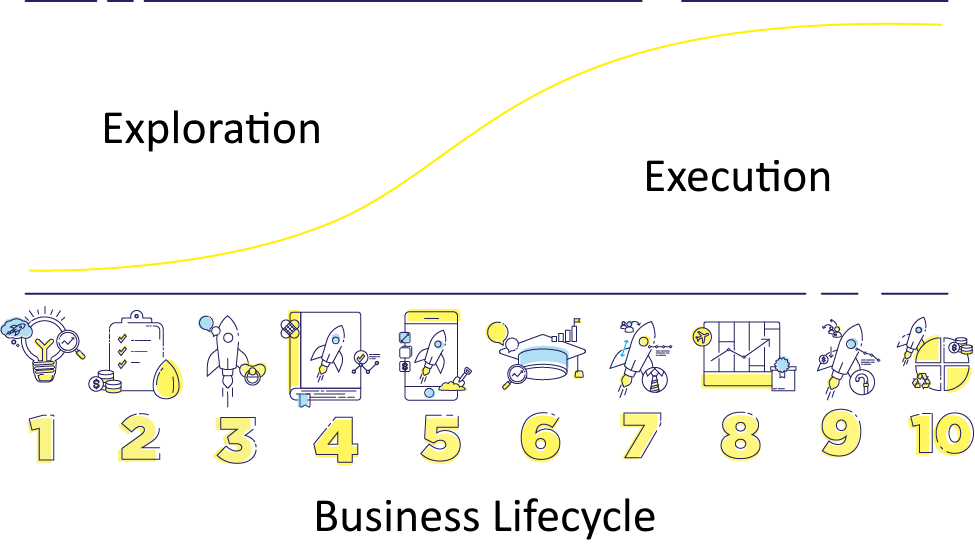 The Shiftup : Business Agility & Innovation Leader is a two-day workshop that teaches the principles and common practices of Lean-Agile business innovation. It is a combination of facilitator-led instruction, peer discussion, and team exercises. The Shiftup Madrid workshop helps attendees understand how innovation works across the lifecycle of a business, and it makes them aware of their role in the creation and delivery of innovative products and services in continuously changing environments.
What You Will Learn in ShiftUp workshop
In two days, you will see that the basic unit for innovation is the strategic business model. You will understand how each business model evolves from exploration and effectiveness to exploitation and efficiency. And you will learn how managers, leaders, designers, and developers need to organize their work differently to create an organization that can reinvent itself continuously and that can scale tremendously.
ICAgile certifiation
Shiftup Business Agility & Innovation Leader workshop teaches participants to apply Lean-Agile thinking to allaspects of business innovation. That's why attendees automatically qualify to become an ICAgile Certified Professional in Business Agility Foundations (ICP-BAF).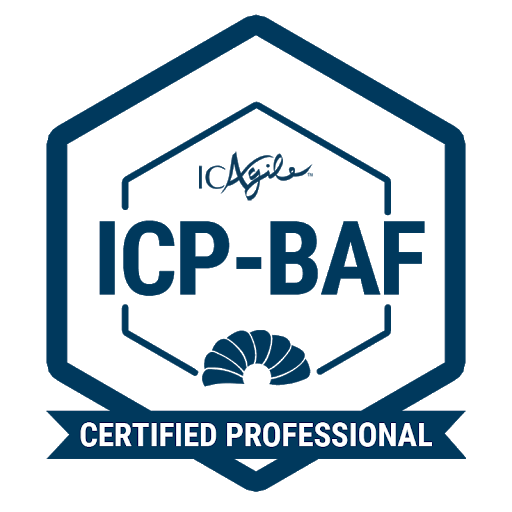 Audience:
Coaches, consultants, team managers, business leaders, product designers, product developers, product managers, project managers, human resource managers. 
Material: 
The workshop makes use of digital materials offered through an app on smartphones and tablets (Android only, for now). Attendees are suggested to bring their own, but some extra devices will be available for shared usage. Additionally, the instructor will bring some physical, printed materials to support the discussions, games, and exercises.
Language:
The training is given in English. All training materials are also in English. 
How to register for this workshop? 
More information can be found on the workshop registration page. 
---
 PLEASE NOTE: The tickets on Eventbrite are more expensive due to the fees charged by Eventbrite. You also cannot buy a ticket as a business to avoid paying VAT. We highly recommend that instead of ordering here, you buy your ticket on our official website and receive a proper invoice to use for your business or employer.

---
Save This Event
When & Where

Madrid

Madrid
Spain


Monday, October 14, 2019 at 9:00 AM

-

Tuesday, October 15, 2019 at 5:00 PM (CEST)
Add to my calendar
Organizer
Remote Forever is a consulting, education and event organizing firm founded by Molood Ceccarelli with the mission of bringing remote work to the world of agile.
Remote Forever organizes various workshops, bootcamps and events on Remote Leadership, Remote Agile Coaching, and also offers consulting services to geographically distributed companies that are transforming to agile. The most well known event of this comany is the yearly fully online Remote Forever Summit, the first and only conference of its kind for agile coaches, managers and developers in geographically distributed teams who want to bring agility to their organizations. Last but not the least, Molood personally consults as a COO for Happy Melly group (companies founded by Jurgen Appelo). With support from a powerful remote team, Remote Forever is the go-to place for any agile coach who wants to up their remote working game, and of course for any company that is struggling with becomnig agile with people in various geographical locations. 
Vist the website of Remote Forever and don't forget to sign up for free for the next Remote Forever Summit and of course follow RemoteForever on your favorite social media.