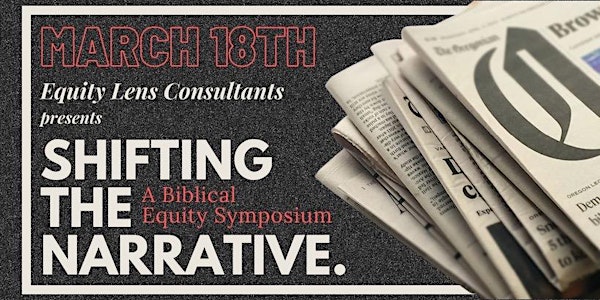 Shifting The Narrative: A Biblical Equity Symposium
Shifting the Narrative is a one-day event for anyone wanting to gain an understanding of Equity from a Biblical perspective.
When and where
Location
MEARS CENTER at First Presbyterian Church of Hollywood 1760 North Gower Street Los Angeles, CA 90028
About this event
6 hours 30 minutes

Mobile eTicket
Shifting the Narrative: A Biblical Equity Symposium
Do you feel that many people have misinterpreted the word equity?
Are you frustrated by the lack of love and compassion people have for one another?
Have you wondered how we can look into the real issues surrounding equity, equality, diversity, and inclusion in a balanced way?
Would you like to learn how to "push back" on any agenda intended to divide humanity?
If you answered "YES" to any of these questions, this event is for you!
Shifting the Narrative is a one-day event for anyone wanting to gain an understanding of Equity from a Biblical perspective, those committed to fair and right treatment of all people, and anyone desiring to confront the misconceptions about diversity, equity, and inclusion in order to change the current narrative.
We will tear down flawed narratives and misinformation with the truth of the Gospel, and shed light on what the word equity was intended to mean, as seen through the heart of Jesus.
We know that conversing about this topic from a biblical perspective takes courage because the message that is constantly presented is extremely divisive. You'll be equipped to enter conversations around this topic with wisdom, grace, and "peaceable knowledge from above."
***This symposium will include a time of worship, captivating speakers, a spoken word performance, engaging group discussions, a workbook, coffee, tea, light snacks, lunch, and more! ***
Are you ready to Shift the Narrative? If so, register today!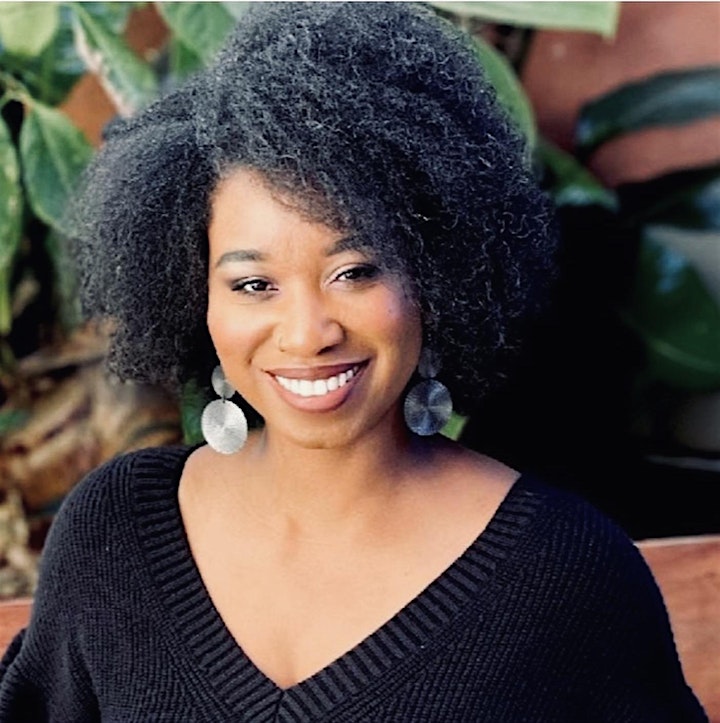 Myesha L. Reynolds is the ​​owner and founder of Equity Lens Consultants. Her mission is to simplify equity by delivering services and creating content that teaches people how to decipher equitable practices from inequitable ones. What sets her work apart is her balanced perspective which allows her to approach matters of fairness in an authentic, personalized manner. At Equity Lens Consultants, we stand by the belief that in order to be equitable, you must be willing to do what's right and fair for ALL people, at all times and in all circumstances.
Frequently Asked Questions:
Q. Who can attend?
A. Anyone wanting to include God and the Bible in the conversation about equity! We also encourage church leadership groups to come and grow together as a team.
Q. Do I need to know anything about Diversity, Equity, and Inclusion to attend?
A. Absolutely not. People may attend simply because they want to know more. We realize that you may be beginning your journey in learning more about DEI and we believe this is a good place to start!
Q. What should I bring?
A. Whatever you want to use to take notes. For part two of the symposium you will be given a workbook that will also have a place to write notes, but we want you to do what works best for you. We will also reference scripture so bringing your Bible would also be great!
Q. Is this politically driven or supported?
A. Not at all. The agenda behind this symposium is simply to unite hearts and minds around the truth about equity based on the word of God.
Q. I want to bring a group of 6 or more. Are there any discounts or additional services for groups?
A. Yes! If you are part of a group of 6 or more and you all attend together, Myesha Reynolds will host a complimentary 1-hour follow-up session for your group at a later date. This will allow for continued discussion or clarification, or to help your group to create a plan for biblical equity work within your church or ministry group.
Q. Where can I find out more about Equity Lens Consultants and the work you do?
A. Please visit our website at Equitylensconsultants.com or our Instagram or Facebook pages at Equity Lens Consultants. We can also be reached at Equitylensconsultants@gmail.com