Description
Our stories are what hold us back…Transform your stories and create the life you envision!
Sometimes in life, we just feel stuck and there is nothing wrong with that. It's life asking us to be aware of where we're placing our focus and our energy in each and every moment. By opening our eyes to the behavioral patterns that emerge when we feel stuck, we have the ability to make conscious choices to SHiFT old behaviors or continue to keep them.
SHiFTing these behaviors is not difficult. It all begins with recognizing the behavioral patterns that make us slow down forward motion.
Signs you are ready for a SHiFT:
- You know what you want to create with your work, relationships and money, but for some reason haven't been able to do it yet.

- You find yourself dealing with the same type of issue or challenge, over and over again.
1. Never satisfied with your work?
2. Trying another relationship?
3. Cash flow tight or too much debt?
- You have a difficult time owning or sharing your feelings with others.
- You're not aware of what you need and how to ask for it.
When we begin to fully embody who we are and learn to value ourselves, then we can step into our greatness.
To do this we have to become more aware of:
- What our values are.
- What drives our actions and behaviors.
- What patterns keep our businesses and lives stuck in a certain place.
- How to disrupt those patterns.
- And finally, how to identify the best actions to take and actually take those steps.
Kerstin Caldwell and Kim Eickhoff have individually been working on strategies to transform their own stories so that they can create the lives they really want. Through their individual work and practices, they noticed similarities in their different modalities. They decided to collaborate and bring together the principles of Improvisation with a process called SHiFT.
Come enjoy a fun, educational and transformational evening!
Cost: $40 early bird, $60 (after February 13, 2019)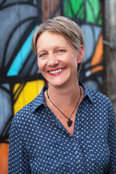 Kim Eickhoff, MBA, MS, is a Certified Business Coach with ActionCOACH and an inspirational speaker. She artfully combines her 20 years of business experience with a passion for coaching to guide entrepreneurs to create "inspired businesses," which is a business with a clear vision that embodies communication, collaboration, respect, fun and profitability to achieve gratifying work/life integration. Through her own work she has developed a process called SHiFT, that helps people identify the patterns that keep you stuck; how to disrupt those patterns, and how to move forward with right action to create the life you envision.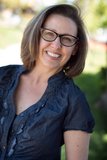 Kerstin Caldwell has spent over 25 years as a student, actor and instructor of Improvisation. After spending so much of her life devoted to using comedy to elevate people's spirits, Kerstin eventually felt called to search for something more. As she explored meditation, she was amazed at how her teacher was echoing lessons originally presented to her by some of her most beloved Improvisation instructors. It was when she studied with Alan Arkin that Kerstin discovered the use of Improvisation as a tool for self-awareness, and her passion and purpose aligned. Kerstin has since been on a journey of helping non-performers understand how the basic principles that make Improvisation on the stage compelling are what makes moments in our lives feel grounded and deeply meaningful- which is an even more powerful way to help individuals raise their own spirits. Over a span of eight years, teaching as an Artist In Residency at William Smith High School in Aurora, Kerstin developed a program that helps teens to shift their perspectives regarding their worth and circumstances. This same structure asks students of all ages to reawaken parts of themselves they have lost while taking on the stories she refers to as"The lie of adulthood." Kerstin is passionate about leading individuals toward who they were born to be, and can often be heard telling students, "Be the youest you that ever youed!" (Yes, you read that right.)