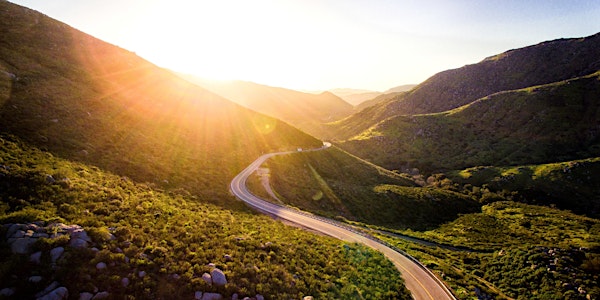 Shifting from Role to Soul: Exploring the Inner Work of Age
Shifting from Role to Soul: Exploring the Inner Work of Age: A Live Online Workshop with Connie Zweig
Refund Policy
Contact the organizer to request a refund.
About this event
IMPORTANT EVENT INFORMATION
This workshop is being hosted live online. Portions of this workshop will be recorded, and limited access to a recording will be made available to those who attend the live event.
Instructions on how to join will be emailed to registrants shortly before the workshop start date.
ACCESSIBILITY
If you need to request accessibility accommodations, please email publicprograms@ciis.edu at least one week prior to the event. For more information, explore our Accessibility web page.
EVENT DESCRIPTION
With prolonged life comes the opportunity for extended personal growth and spiritual development. People in midlife and beyond now have the chance to become elders—to leave behind past roles, shifting from work in the outer world to the inner work of becoming more authentically themselves.
This is a deeper dimension and understanding of age as the universal inner journey of human development and expanding awareness. This includes the unfolding of our psychological and spiritual authenticity and authority, and even the revealing of advanced stages of human development, which are described in every religious and spiritual tradition as awakening—the purpose of late life.
Join elderhood expert and author Connie Zweig for a transformative workshop for those in midlife and beyond. In this workshop, Connie calls for a shift from role to soul—transforming our identity from doing, achievement, and image to spiritual essence and awakening to who we really are.
Connie guides participants to reorient by turning within, attuning to their soul's longing, and cultivating a deeper shift in awareness. Participants learn how to move through late life as a rite of passage, releasing past forms, facing the unknown, and emerging renewed as elders filled with vitality and purpose.
This workshop explores the internal, unfamiliar terrain of soul—the subtle yearnings that appear in images and fantasies, the ways we respond or fear to respond to those messengers, and the symbolic meanings we glean from them. As we learn psychological and spiritual practices that address the late-life identity crisis, our disorientation lessens, our self-knowledge deepens, and we become able to reimagine age for ourselves.
Through this powerful work together we can shift from denial to awareness, from self-rejection to self-acceptance, from obligation to flow, from holding on to letting go, from distraction to presence. Even from role to soul.
Connie Zweig, PhD, is a retired therapist and co-author of Meeting the Shadow and Romancing the Shadow and author of Meeting the Shadow of Spirituality and a novel, A Moth to the Flame: The Life of Sufi Poet Rumi. Her new bestselling book, The Inner Work of Age: Shifting from Role to Soul, extends her work on the Shadow into midlife and beyond and explores aging as a spiritual practice. It won the 2022 Gold Nautilus award, the 2021 American Book Fest Award, and the 2021 Best Indie Book Award for best inspirational non-fiction. Connie has been doing contemplative practices for more than 50 years. She is a wife, stepmother, and grandmother. After all these roles, she's practicing the shift from role to soul.