Shifting Edges: A DanceWorks Co-Works Series Event (May 29 - June 2, 2013)

Multiple Dates
Event Details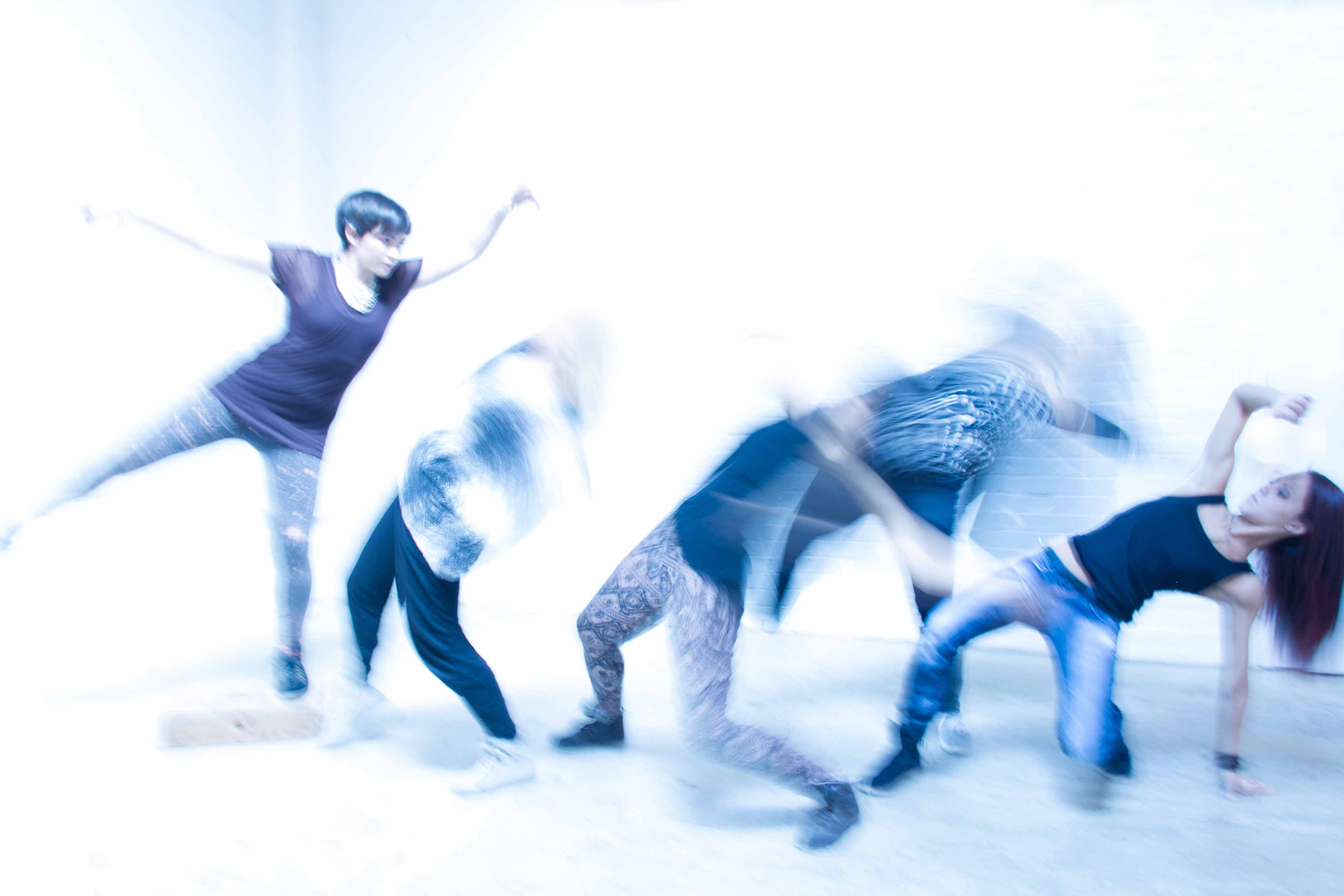 May 29 - June 1, 2013 at 8pm
June 2, 2013 at 2pm & 8pm
***Pivotal Motional Dance Theatre pre-show installation performance by Kate Hilliard at 7:25pm

"This group is exploratory and creatively envelope-pushing...One need not be an expert or a dancer to appreciate this innovative effort." -Terry Gaisin, Ontario Arts Review
Shifting Edges, a DanceWorks CoWorks series event, marks Alias Dance Project's second full-length production and includes commissioned works from celebrated Toronto dance artists: Heidi Strauss, Allen Kaeja, Troy Feldman, Valerie Calam, Apolonia Velasquez and Ofilio Portillo, as well as an original Alias creation by Lauren Cook. This mixed program is an exciting treat for those brave enough to see what can happen if we allow ourselves to step off the edge. 

The Edge is defined as a secure border that guards our safe passage through life. What happens when a fissure erupts at our boundaries and the safe world we unconsciously anticipate falls away from us at breakneck speed? The immersive set design of Robin Woodward, Ange Beaver and Adrien Whan transforms the space and encompasses audiences in the mystery and intrigue that result from our edges falling apart. Shifting Edges will also include a pre-show installation performance created by Kate Hilliard and performed by 10 young dancers, ages 11-18, from Alias' contemporary youth company, Pivotal Motion Dance Theatre (PMDT).
For inquiries or to learn about group discounts of 10 or more please e-mail tickets@aliasdanceproject.com.
Where

Dancemakers Centre for Creation
9 Trinity Street
#313
Toronto, ON M5A 3C4
Canada

Multiple Dates
Add to my calendar
Organizer
Mission
Alias Dance Project integrates communities by encouraging collaborative relationships between diverse groups. Our group is unique and dynamic; we believe in physical risk taking. We strive to explore the heart and soul of movement vocabularies to create artistic works that are FRESH, EXCITING, FUNKY, and ATHLETIC.
Mandate
1. We are unexpected.

2. We create a dialog by facilitating relationships and discussion through many artistic forms.

3. We provide new platforms for creation by encouraging an environment that allows for safe artistic exploration.

4. We work with people who are talented, open to exploration, sensitive and humble. We approach our projects with a light-hearted spirit and strive to encourage artistic growth.

5. Training is fundamental in order to maintain our unique dynamic and athletic sensibility.

6. We engage audiences with a unique approach that breaks convention and tares down formal and traditional concepts of theatre.
Artistic Statement
Alias Dance Project engineers a bridging of communities and dance forms. We create work that pushes the physical boundaries of dance while maintaining openness for creative exploration. By bringing together a diverse audience and creating a language that includes a mixture of dance styles we can speak to all walks of life. We are icebreakers, we are powerful, we are risky, and above all, we are unexpected.