Description
Here we go! This is the ideal time to shift your life and business. Are you ready to SHIFT from Frantic to Focused? Ready to move yourself from Ineffective to Influential?
Getting tired of networking groups and trying to find customers on Facebook?
SHIFT is just what you've been waiting for.
Happening on Wednesday, September 20th from 6-8pm this gathering for professional women will empower you like no other.
Join success strategist Beth Caldwell for the first time ever at this event that is designed to help you get your life and business onto the success track once and for all.
No more:
being lost in the crowd

attending workshops, webinars and tele-classes that distract you and make you feel overwhelmed

wasting time thinking about what you should do, or doing what others tell you that you "need" to do to succeed

comparing yourself to others on Facebook, Pinterest, and Instagram

losing money on programs and systems that don't work

waiting to get your business going because you need "certification" or because you don't know everything yet

Time to begin:
being known as a master at what you do

working with clients instead of systems

marketing yourself to serve instead of sell

being diligent about how and where you spend your time

doing work that matters

feeling fulfilled and authentic with the work you're doing

getting paid well for your gifts
The SHIFT Workshop with Beth Caldwell is a two-hour intensive event that will help you to re-align your life, both personally and professionally. You'll learn how to shift from habits you've seen to habits that work.
This two-hour workshop will take you on a journey to re align yourself, from frantic to focused, from ineffective to influential. The tactics you learn will impact your personal and professional life. You'll learn strategies that you can implement immediately. Whether you've been in business for years or are just getting started, this workshop will empower you to succeed as your best self.
Join us on Wednesday, September 20th, 2017 from 6-8pm at Sigma's Conference & Event Center, 1717 Babcock Blvd., Pittsburgh, PA 15209. Plenty of free parking in their large lot. This venue is just minutes north of downtown Pittsburgh.
Topics covered include:
Authentic Branding
Brand and Business Confidence
Strategic Business Planning
Impact vs. Visibility
This workshop is limited to 40 women, and will certainly sell out. Don't hesitate, register now and you'll receive a printed copy of Beth's new workbook SHIFT at the event: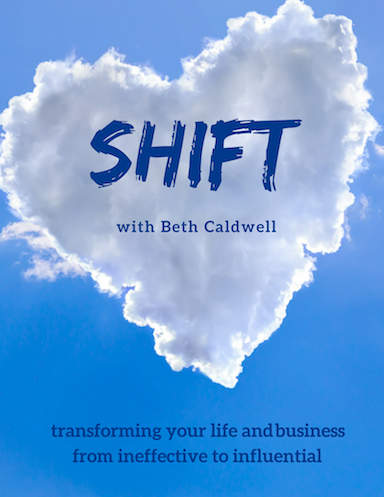 Meet the presenter: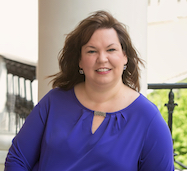 Beth Caldwell is an author, speaker, and business/publicity strategist. She teaches for the Steve Harvey Success Institute, writes for the Pittsburgh Business Times newspaper & Smart Business magazine, and has a popular WebTV channel on Pittsburgh BizTV® Shows. She is best known as the founder of Pittsburgh Professional Women and Leadership Academy for Women. Beth is the author of 7 popular business and inspirational books. Recognized by Pittsburgh Magazine as an influential and innovative leader, Beth was named a "40 Under 40″ winner the day before her 40th birthday. She was recently recognized with the Pennsylvania Woman of Courage Award. Beth teaches workshops on leadership, business, and inspiration to audiences worldwide for the Steve Harvey Success Institute, and locally as much as possible. She is the mom of two college age sons and lives in Pittsburgh with the mischievous adolescent and frequent webinar participant JJ Kitty. Her passion is to help women succeed in life and business.
IMPORTANT: Your registration is a commitment to attend and no refunds will be offered. If you find yourself unable to make it, use your Eventbrite account to transfer your ticket to another woman at no charge.