Description
SHiFT Week was created for all college students, faculty, and design professionals.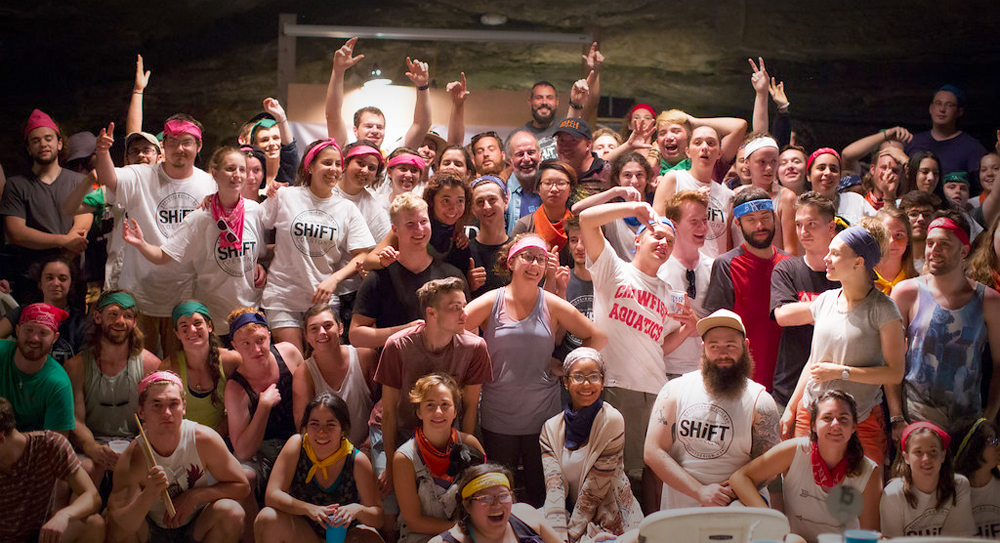 SHiFT is an open community of makers, connectors, designers and creators that are interested in design and its power to change the world. This winter, SHiFT is traveling away from its home in Alabama, to spend a week at Bays Mountain in Kingsport, Tennessee. The event, which will take place Dec 13th-19th, will focus on the Story of Making. Attendees will interact with global material experts and local craftspeople to create a journey that will immerse them in the local history and educate them on the art of making. Be inspired by exploring the 3,500 acre nature preserve that Bays Mountain has to offer, which features a 44 acre lake, nature center, planetarium and animal habitats. This week will allow participants to escape the routine and engage with the natural world around them we too often overlook. Collaborate with makers and designers from around the world, sleep under the stars, and be energized by amazing stories.
WHERE IS IT?
The event will be held at the Bays Mountain Park and Planetarium and is located in beautiful Kingsport, Tennessee. It is a 3,550-acre nature preserve and the largest city-owned park in the state of Tennessee. Offering a variety of features, visitors to Bays Mountain Park can enjoy a picturesque 44-acre lake, a Nature Center with a state-of-the-art Planetarium Theater, Animal Habitats featuring wolves, bobcats, raptors and reptiles, and an Adventure Ropes Course complete with a 300-ft. zip line. Outdoor enthusiasts can take advantage of the park & 38 miles of trails for hiking, running, sight-seeing, exploration and mountain biking.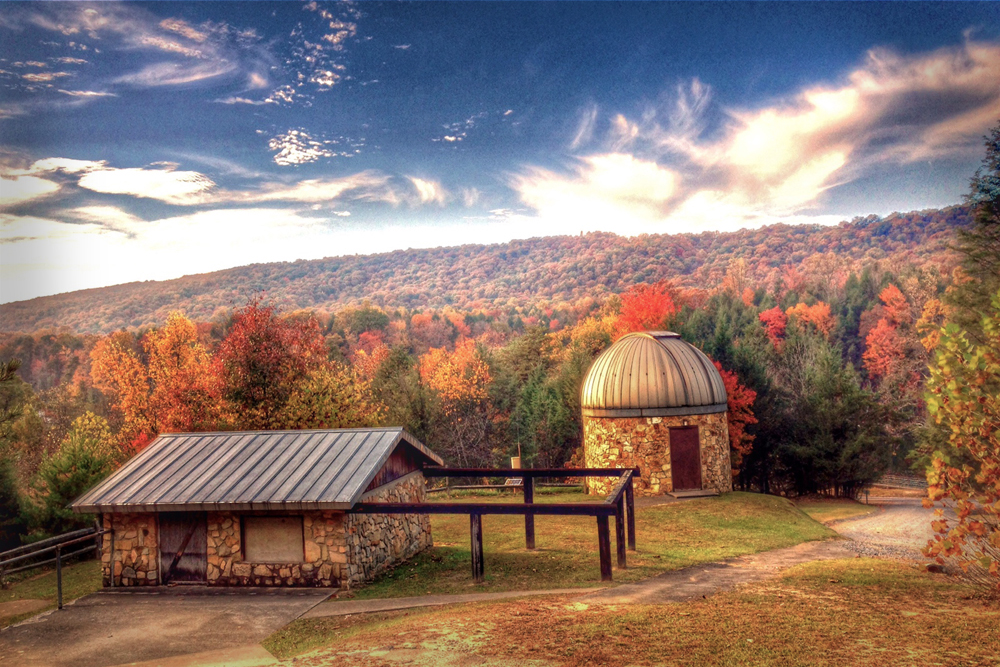 Bays Mountain Park & Planetarium, 853 Bays Mountain Park Road, Kingsport, TN 37660
Check out their Facebook Page and Website for more information about the land and the resources we will have access to.
You must arrange your own transportation to and from SHIFT. We suggest connecting with others and make a road trip out of it. Use the SHiFT Facebook page so that you can coordinate your travel plans.
FROM KNOXVILLE, CHATTANOOGA AND NASHVILLE, TN - Take I-40E through Knoxville and exit left onto I-81N Bristol. On I-81 take exit 57-B "Kingsport" onto I-26N(old I-181). Exit at Meadowview Parkway, Exit 3 (old Exit 52). Turn left at the light at the bottom of the exit ramp. This road turns into Reservoir Rd. Continue on Reservoir Rd. for approximately 3 miles. Turn right onto Bays Mountain Park Rd. Stay to the left at the fork in road for the Park entrance.
FROM GATE CITY, BIG STONE GAP AND DUFFIELD, VA - On U.S. 23 exit onto I-26S labeled Johnson City exit(old I-181). Take the Meadowview Parkway exit, Exit 3 (old exit 52). Turn right at the light at the bottom of the exit ramp onto Reservoir Rd. Continue on Reservoir Rd. for approximately 3 miles. Turn right onto Bays Mountain Park Rd. Stay to the left at the fork in road for the Park entrance.
WHAT TO BRING?
The weather in Eastern Tennessee can vary greatly in December. One day you might be wearing shorts, the next you'll be in full winter gear, and then within 48 hours you'll find yourself in a downpour of rain wishing for your parka. Make sure to bring what you need to safely experience everything there is at SHiFT Week.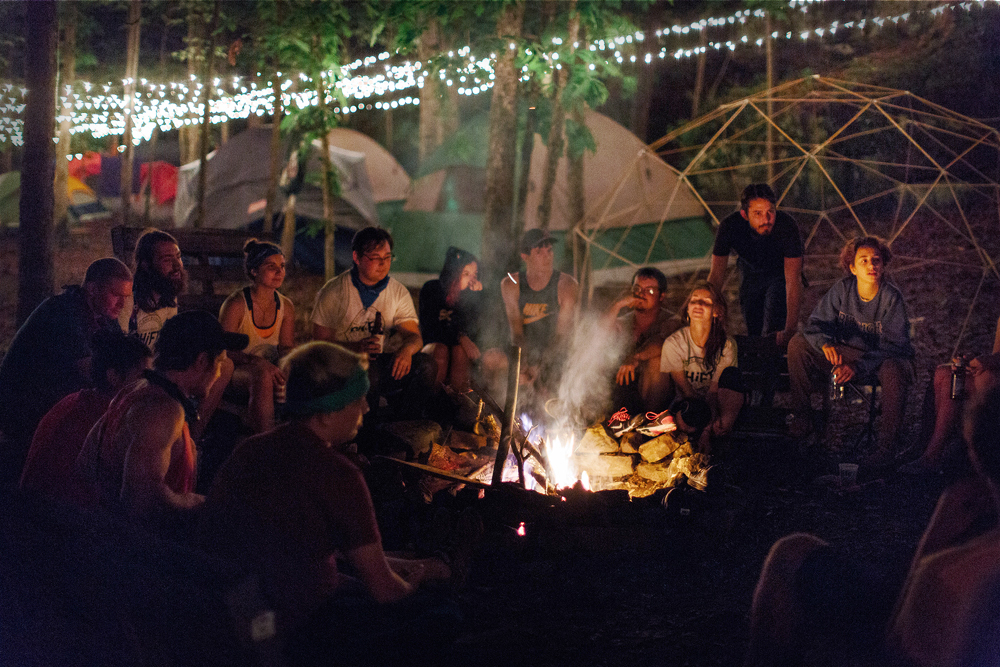 * Please bring a picture ID to the registration desk to pick up your goodies and swag.
* You cannot bring alcohol or drugs to this event. Even if you are of legal age to consume alcohol, the rules and restrictions of Bays Mountain Park & Planetarium restrict bringing alcohol onto the premises.
Coat

Backpack, Rucksack (remember the mountain does not have nice floors)

Waterproof bag (if your backpack isn't already waterproof)

Long sleeve top/shirts Pants (jeans or whatever)

Belt

Undershirts (dress in layers)

Cap/hat (keeps the heat from in)

Hiking boots/shoe (winterized/waterproof if possible

Socks (you can never have too many)

Cold weather Gloves - Casual

Leather Gloves - Work

Sleeping Bag

Sleeping Mat (Air matress will be colder because of the air underneath)

All-Weather Tent

Tarps (for ground cover, to help protect from rain/snow, and keep heat in the tent)

Wet Weather Shell, Top and Bottom

Jacket/hoodie

Long underwear (top and bottoms)

Red Lens Flashlight (headband version or other)

Hydration Bladder or Water Bottle

Sketchbook and writing utensils

Toothbrush

Toothpaste

Razor

Towel

Washcloth

Shower shoes

Soap/Shampoo

Deodorant

Chap stick

Leatherman All-purpose tool or Pocket Knife

Duct tape, 550 cord, bungee cords, and other useful stuff if you think you'll need it.

Etc…you know what you need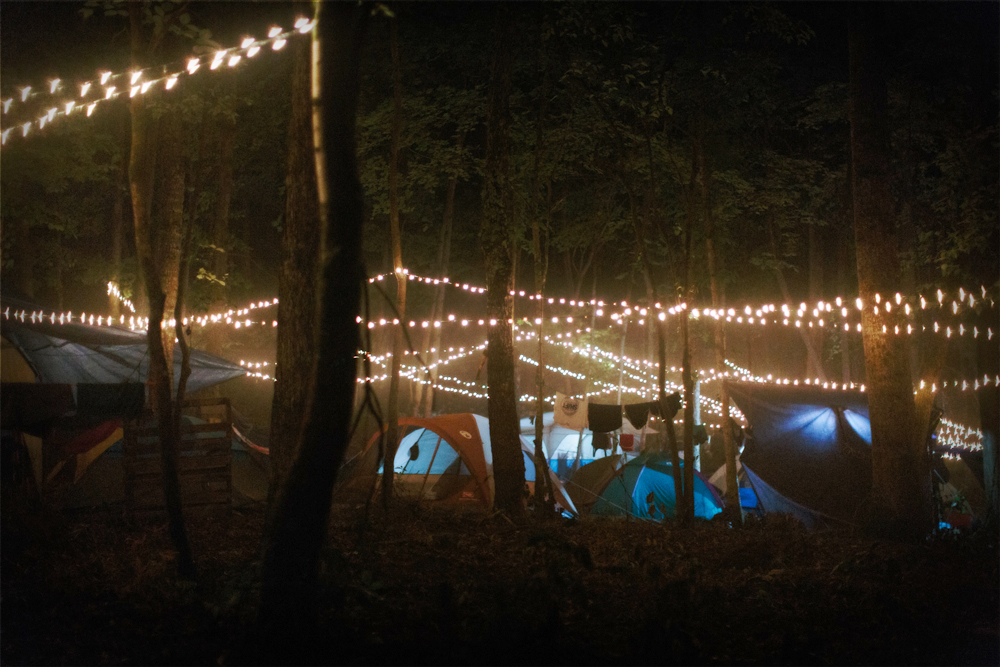 WHO ARE WE?
During your time at SHiFT, you will interact with our diverse staff of design professionals, faculty and students. They know the lay of the land, have the desire to help you, and have been trained to deal with any emergency that might arise. Please feel free to ask them anything while here at SHiFT Week.
If you have any questions please email us at hello@shiftdesign.us