Description
The Academy of Faith and Leadership will host Rev. Mark Tidsworth for Shift on November 2, 2017. Shift will take participants through the three major movements that have changed, shaped, and shifted the 21st century church - member identity to disciple identity, attrational church to missional church, and consumer church to sacred partnering.
Sometimes mental paradigms and cognitive understanding of what's happening lags on-the-ground experience. We post-modern Christ-followers realize that something has changed. Our experience tells us so. Our intuition and feelings tell us so. Yet our understanding of what's happening in congregations, and to congregations, often is the last to learn.
The purpose of Shift is to help our understanding catch up with our experience. We need input, insights, information, and examples to make sense of the changes around us. Shift provides this kind of learning.
How are 21st Century Christ-followers in congregations responding to the Shifts around us? We observe a variety of responses, some more optimistic, proactive, Christ-focused, and healthy than others. Shift describes three major movements congregations are making which lead to life and missional progress.
For more information on Shift, go to: http://www.pinnlead.com/shift.html
---
Shift
Learning Objectives
~ Spiritual Formation – Enliven and grow your faith through this Renewal Weekend
~ Congregational Connection – Strengthen relationships with others in our congregation
~ Raised Awareness – Learn about our Postmodern context and hopeful, life-giving movements rising up in the Church
~ Positioning Your Congregation – Readying yourselves for becoming a 21st century congregation
~ Vision Preparation – Ready yourself to more clearly discern God's calling for your church
---


Registration includes:
~ 0.5 Continuing Education Units (CEUs)
~ Lunch
~ A copy of the book Shift
~ A copy of the Shift Field Guide
---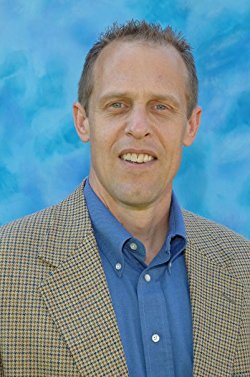 Rev. Mark Tidsworth
Mark Tidsworth is an ordained Baptist minister who lives in Chapin, SC with his wife Melanie and three children. Mark received his Master of Divinity from The Southern Baptist Theological Seminary in Louisville, KY. He received a Master of Education in Clinical Counseling from The Citadel in Charleston, SC.
Mark also completed post-graduate study in Marriage and Family Therapy at Converse College in Spartanburg, SC. Mark is a licensed Professional Counselor and Marriage and Family Therapist. He is a Certified Leadership Coach and Life Coach, and a Certified Peoplemap Communications System Trainer. Mark is a trained Congregational Consultant and Emotional Intelligence Trainer.
Mark is the President of Pinnacle Leadership Associates, based in Chapin, SC. Pinnacle Leadership Associates is a professional group assisting clients to discern and live out their callings through purposeful living and working.
Mark's published works include Shift:Three Big Moves for the 21st Century Church and Farming Church: Cultivating Adaptive Change in Congregations.