Location
Boxborough Church
723 Massachusetts Ave
Boxborough, MA 01719
Description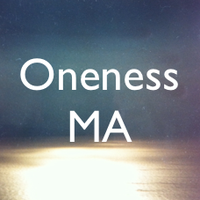 Our species is awakening. Have you noticed? Almost half a million people are now awakened across the planet and the numbers are growing exponentially.
When you spend time with someone who is anxious, angry or afraid, you can feel yourself pulled off center. And when you spend time with someone who is peaceful and happy, you can feel yourself pulled into a higher state of consciousness yourself. Have you noticed this?
In this same way, awakening is contagious. Spend time with folks who have experienced this shift and your brain begins to resonate at the same frequency. When we awaken, we return to our natural, whole state of being which brings us into unity with ourselves and opens us to joy, peace, and harmony.
In this evening program we will hear several personal experiences of awakening, followed by a question and answer session and then a special blessing to fuel your own shift into awakening. After a short period of integration, we will gather for informal conversation and refreshments.
We look forward to seeing you, and be sure to bring your friends (or your enemies). Awakening is the solution to all our problems!!