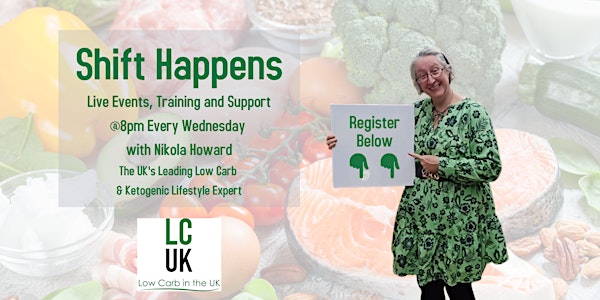 Shift Happens!
Live Training and Support @8pm Every Wednesday with Nikola Howard, The UK's Leading Low Carbohydrate & Ketogenic Lifestyle Expert
About this event
Every Wednesday (apart from Xmas and New Year week!) at 8pm join Nikola Howard, Life Transformation Specialist and the UK's leading Low Carbohydrate and Ketogenic Lifestyle expert.
We'll explore how to ditch the belly fat, gain more energy and live the sustainable healthy life you deserve.
In these weekly Zoom conversations, we will take a topic, bounce it around and see what falls out. Every call will be different!
You'll get to listen, learn and interact and together, we will build our confidence and our health.