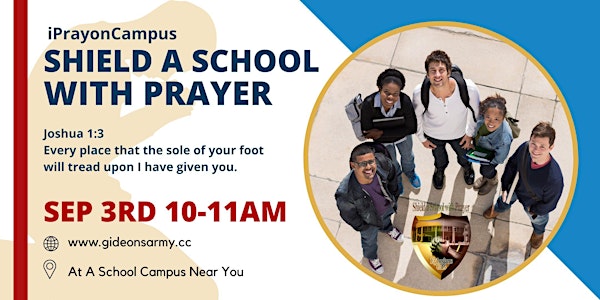 Shield a School with Prayer - Sep 3rd
Prayer brings change! Calling you to form a Prayer Shield for our schools with hundreds of Christians across this region on September 3rd!
About this event
STAND: 'Stand' at your schools' flagpole from 10-11 am!
SHIELD: Form a shield of prayer with a team of parents, students, intercessors, pastors and youth leaders.
PRAY: Pray for Jesus' love to bring change, God's wisdom to guide the staff, God's presence to protect and bring peace.
After registering you will receive link to iPrayonCampus School Prayer Guide and tips on forming your Prayer Shield.