Description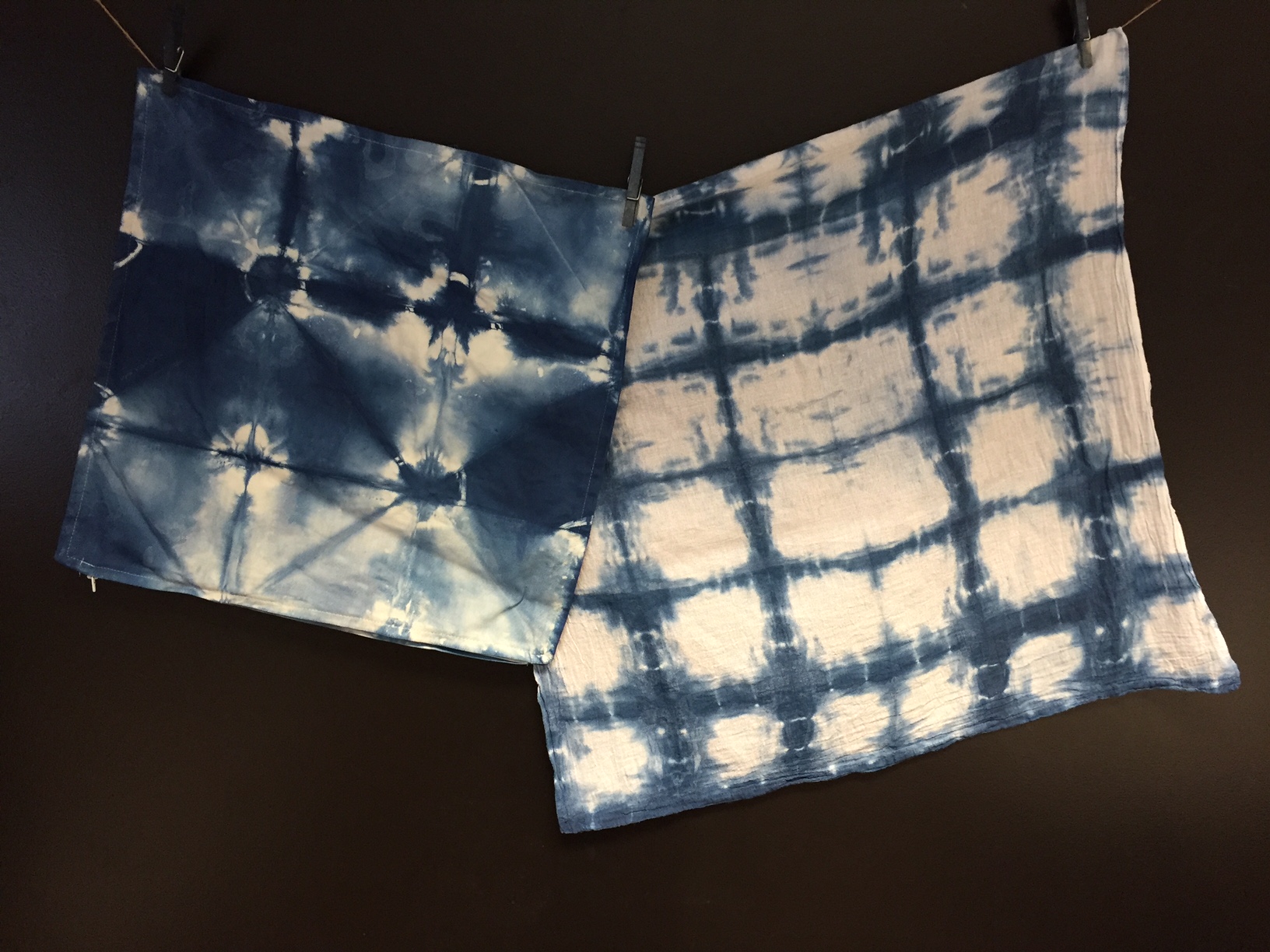 Learn the ancient art of the beautiful Japanese dyeing technique, Shibori. Shibori uses an infinite number of ways to bind, stitch, fold, twist, or compress natural cloth, each resulting in very different patterns. The fabric is then immersed in indigo, a deep, bright blue dye.
In this exciting workshop, each attendee will learn several methods to prepare and bind cloth for dyeing, and then do a trial run on a flour sack towel. You will then apply your new skills to dyeing two or three small items (brought by you). Suggested items include pillow covers, tote bags, socks, scarves, underwear, baby onesies and t-shirts.
Please note:
Only natural fiber will accept the dye. Please make sure the items you bring are white and either 100% or a blend of all-natural cotton, linen, wool or silk.

This can be a messy workshop. Please wear clothes you won't mind getting a little dye on should there be a mishap. Gloves will be provided for each attendee.
Instructors: Debra Dick & Lisa Palfey