Description
Picture this….a workday that feels like a mini-retreat...
Pack your incomplete and stalling projects, and come join fellow entrepreneurs, freelancers and creative misfits in a magical feel-good space on the Herengracht in the heart of Amsterdam for a HALF day of inspiration and coaching, where you can network, learn something new, connect with a mentor, join a workshop, and grab your passion project by the horns!
SHFT Happens is a pop-up co-working space offering a new service to help you finish your passion projects.
---
WHAT CAN YOU EXPECT FROM THE HALF SHFT?

+ Feel at Home: A magical feel-good workspace. This event's home is: Merkspace, in the heart of Amsterdam
+ Get in the Flow: Attend breakout sessions, workshops & mentoring vaults of your choice. This event's themes: Brew Your Identity and Hypnosis for Creative Flow
+ Be Part of a Community: Make connections & collaborations that will last a lifetime
+ Find a Mentor: Helpful hub team and mentors, ready to support, guide, inspire if you get stuck
+ Build Your Brand. Studio, equipment & camera crew for an assisted video shoot, or a photo shoot
+ Celebrate Success: Happy Hour: 18:00-19:00 (included, for those who want to stick around for a well-earned drink!)
---
LATE SHFT (14:00 - 19:00)
You can either join for a FULL SHFT or for a LATE SHFT. The LATE SHFT is all about inspiration.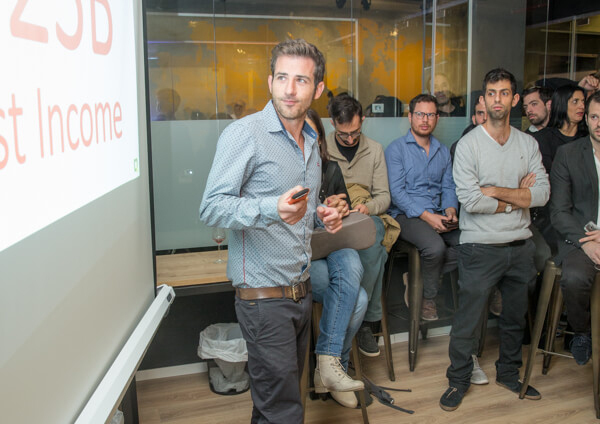 14:00 - 15:30 Workshop offered by a leading industry professional. This event's topic: Brew Your Brand, by MindBrouwerij!
15:45 - 17:00 1 hour of speed-mentoring; This is when we break out into groups and get mentored by the coaches. The leading mentor of the day is there to help you transcend your mind & reignite your creativity with hypnosis
17:00 - 18:00 Group Exercise + Closing of the day
18:00 - 19:00 Happy hour to celebrate
NOT YOUR COOKIE-CUTTER WORKDAY!
Now, there is a place like home, where we're eager to welcome you on the 27th of January!