Description
Join us for the next SheWorx London Breakfast, a dynamic discussion with 25 female entrepreneurs.
The upcoming SheWorx Breakfast will be hosted by Nicole Quinn, Partner at Lightspeed Venture Partners.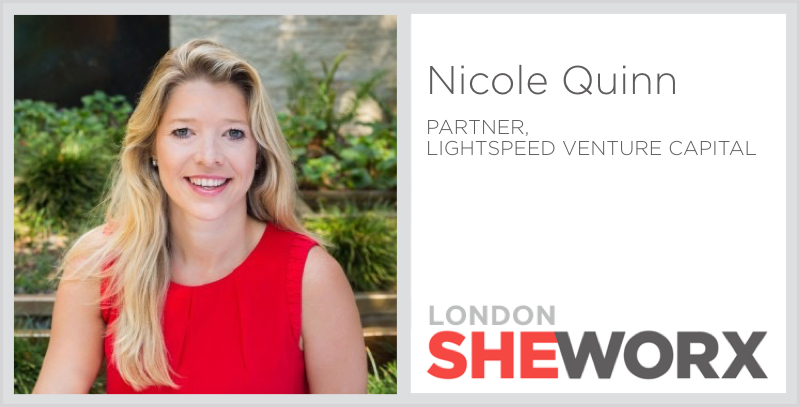 Nicole Quinn is a Partner at Lightspeed Venture Partners. She focuses on investments in consumer technology with particular interest in brands, commerce, social media, video, fintech and marketplaces. Nicole started working with brands over 10 years ago and has specialized in consumer behaviour, the retail landscape both in the U.S. and Europe and taking brands to the public market. Prior to Lightspeed, Nicole spent eight years covering consumer, eCommerce and brands at Morgan Stanley on the equity sales and research side. She has worked on the IPOs for Facebook, Groupon and Pandora.
Topic: Venture capital investments and learnings for female led start-ups:
1. What does a great pitch deck look like?
2. How to maintain a founder-investor relationship?
3: Examples of how female-founders deal with rejection & failure?
All of our events are capped at 25 entrepreneurs to allow you to connect with mentors and entrepreneurs in an intimate setting.
SheWorx is a global collective of ambitious female entrepreneurs and changemakers redefining leadership. @sheworx on Twitter; with #sheworxlondon for the London Chapter.