Description
SheWorx breakfast roundtables are capped at 30 women and are focused on actionable strategies for building successful companies.
We're excited to have Robyn Ward, CEO of FastForward, a startup consultancy and founders coaching business lead our discussion this month!
Topic: How to create a bullet-proof fundraising strategy?
How do you determine which VCs are a good fit for you? How do you get their attention?
How do you know how much to raise? And at what valuation?
What makes for a great fundraising presentation (Tips for what to do and what not to do)?
Robyn Ward is a 20-year veteran of the technology startup space. She is currently CEO of FastForward, a startup consultancy and founder coaching business. Prior to going out on her own, Robyn launched and ran the strategic investment fund at United Talent Agency. Before that, she served on early leadership teams at five venture-backed companies, including Docstoc which was acquired by Intuit.
Robyn co-teaches a class on Entrepreneurship at her alma mater USC, where she is also on the Advisory Council of the Lloyd Greif Center for Entrepreneurship. Robyn is also a mentor to several accelerators and has been named a Top Woman in LA Tech by DigitalLA and a Top LA Tech Ambassador by TechWeek.

*Space is limited to allow a dynamic and intimate discussion with the mentor and other entrepreneurs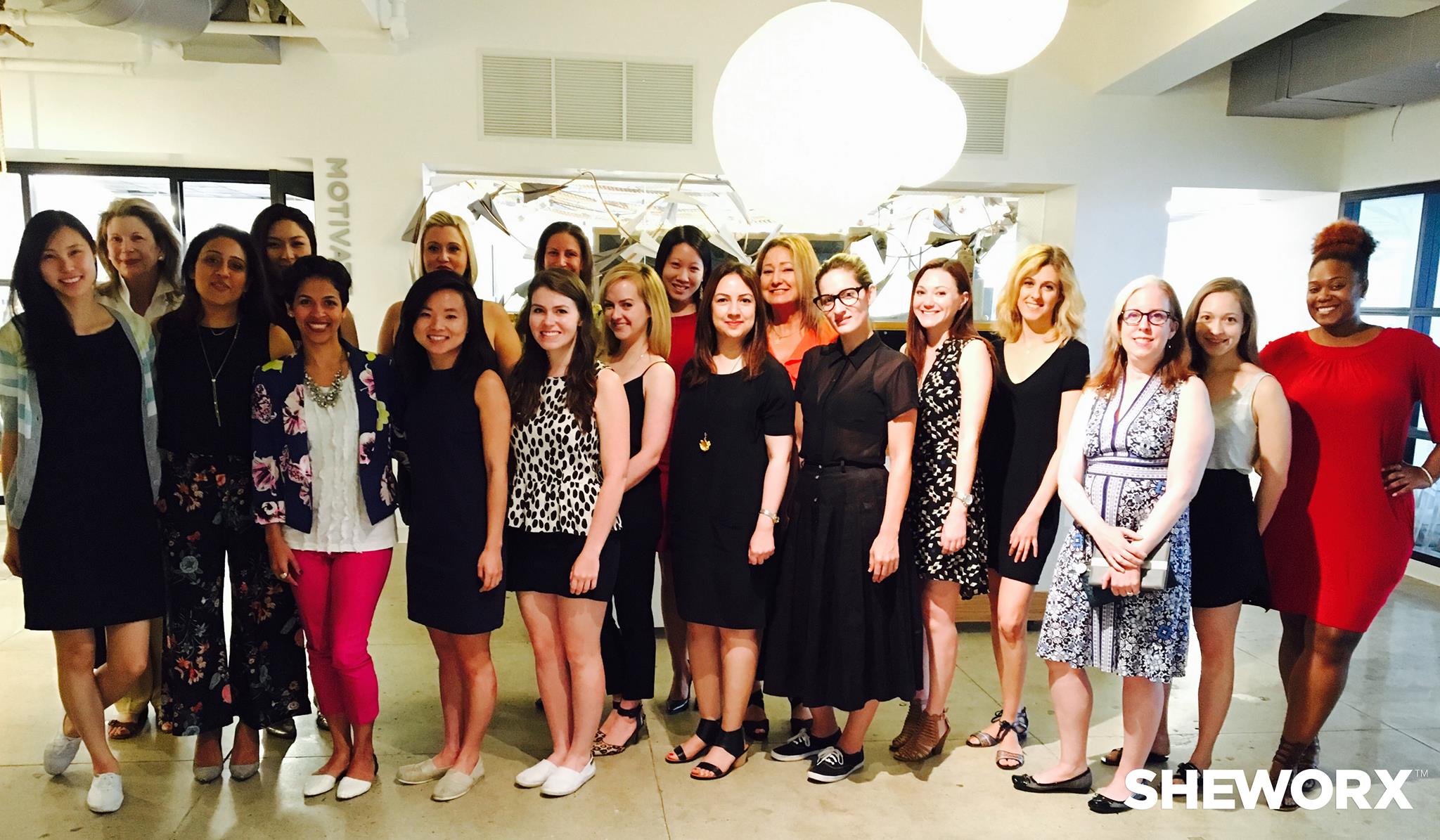 SheWorx, the global collective of ambitious female entrepreneurs redefining leadership
"The Top 20 Female Entrepreneurs to Watch in 2017" - CIO
"How SheWorx is Changing the Women's Conference for Good" - Business Journals
"How a Hall of Fame Gymnast & Marathoner are Driving Gender Equality in The Startup World" - Forbes
Fortune | Forbes | Inc.| Garnet News | TechCity | Business Journals | GeekTime
Please visit SheWorx.co for more infomation and our code of conduct.
This event is hosted by:
For more than 30 years, Silicon Valley Bank (SVB) has helped innovative companies and their investors move bold ideas forward, fast. SVB provides targeted financial services and expertise through its offices in innovation centers around the world. With commercial, international and private banking services, SVB helps address the unique needs of innovators. Learn more at svb.com.
VENUE DIRECTIONS AND PARKING Once arrived, please enter via the Pico Blvd. main gate. There, you will be checked in and directed to the SVB Santa Monica office located on the 3rd floor. Parking Reminder: We request that guests park on the street or at the nearby Santa Monica Civic Center Lot just a few blocks away. Please refrain from parking in the SVB parking garage below our building, as spaces are reserved for SVB Santa Monica employees only.