Description
SheWorx breakfast roundtables are capped at 25 female entrepreneurs and are focused on bringing you actionable strategies for building successful companies.
We're excited to have David Carter, Co-Founder and CEO of Zuma Ventures and Co-Founder of Amplify lead our discussion this month!
Topic: Accelerators, venture studios and other non-traditional funding sources
When does joining an accelerator, studio or incubator make sense for your business?

What are the advantages and disadvantages of traditional angel and VC funding vs accelerators, studios and incubators?

How do these nontraditional funding sources impact your equity and future financing?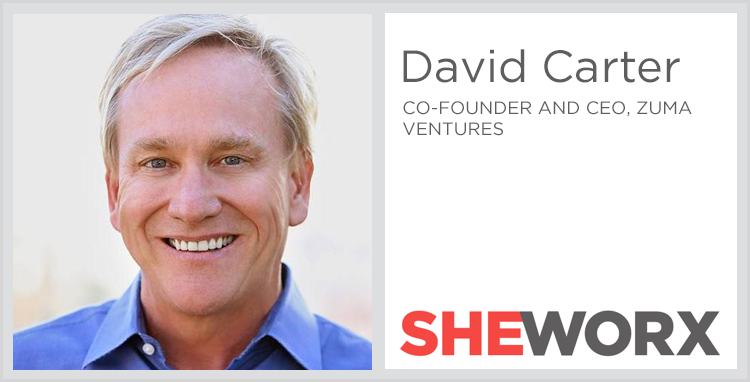 David Carter is a serial entrepreneur and angel investor. David has funded and mentored numerous companies
He served as founder, President & CEO of Vertical Technologies (sold to Zebra (NASDAQ, ZBRA)), Thoughtstar (sold to iManage (NASDAQ, IMAN)) and S5 Wireless. In addition, David served as an EIR for Wasatch Venture Fund now Epic Ventures. David is one of the Founders of Amplify.LA.

David has spoken at numerous industry events and has been quoted in major publications including Financial Times, Forbes, Business Week, Washington Post, San Francisco Chronicle, San Jose Mercury News, Seattle Times, USA Today, Conde Nest Portfolio, Motley Fool, Kiplinger, TechCrunch, ThisWeekInStartups and many others. Forbes recently named David as one of the "12 Entrepreneurs that are Changing LA Forever"as part of Amplify.


*Space is limited to allow a dynamic and intimate discussion with the mentor and other entrepreneurs
SheWorx, the global collective of ambitious female entrepreneurs redefining leadership
"The Top 20 Female Entrepreneurs to Watch in 2017" - CIO
"How SheWorx is Changing the Women's Conference for Good" - Business Journals
"How a Hall of Fame Gymnast & Marathoner are Driving Gender Equality in The Startup World" - Forbes
Fortune | Forbes | Inc.| Garnet News | TechCity | Business Journals | GeekTime
Please visit SheWorx.co for more infomation and our code of conduct.
This event is hosted by LKP Global Law, LLP and Zuma Ventures