Description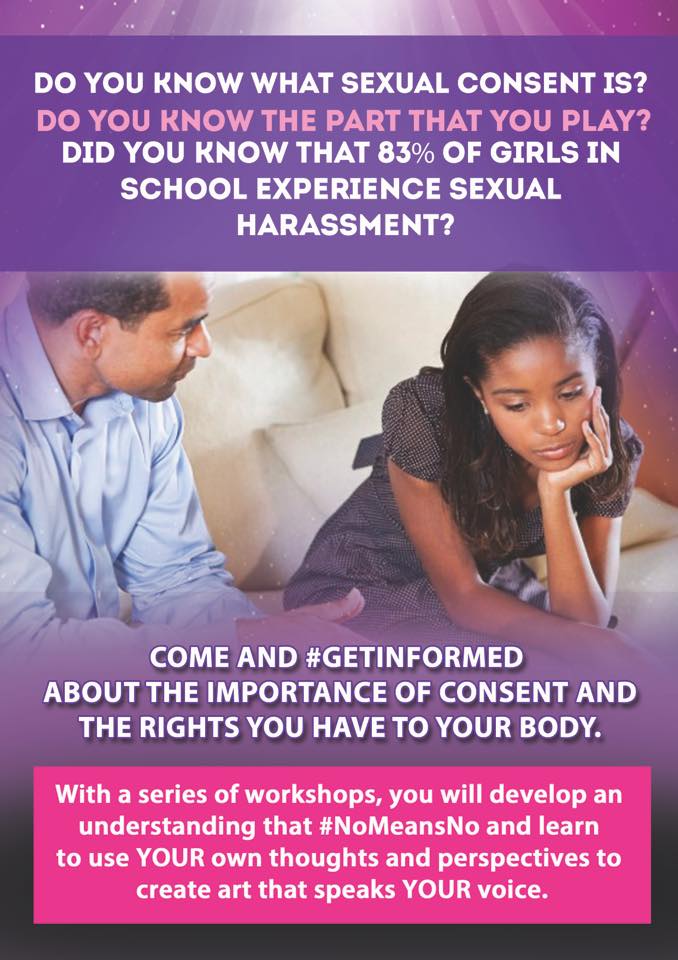 Did you know that 83% of girls in school experience sexual harassment?
We are hosting a 6 Class Series on Healthy Relationships led by UCSD College students in collaboration with the Black Student Union, to educate teen girls on what sexual consent is - so they know how to speak up for themselves.

With this series of workshops, teen girls will develop an understanding of #NoMeansNo using THEIR own thoughts and perspectives to create ART that speaks THEIR voice!

Workshops will take place at the FANCY Office (located insude of the Jacobs Center of Innovation) every Thursday March 1st - April 5th from 6 PM - 7 PM.

Final art pieces will be displayed at the FANCY Teen Girls Expo on April 28, 2018 and the Black Student Union at UCSD in May!
Please feel free to forward this email to parents, teachers, organizations who have teen girls that would benefit from these sessions.

Share this event on Facebook and Twitter

We hope you can make it!

Cheers, DETOUR Empowers