Actions and Detail Panel
SHESAYS ANNUAL HOLIDAY BASH
Wed, December 7, 2016, 6:00 PM – 8:00 PM MST
Description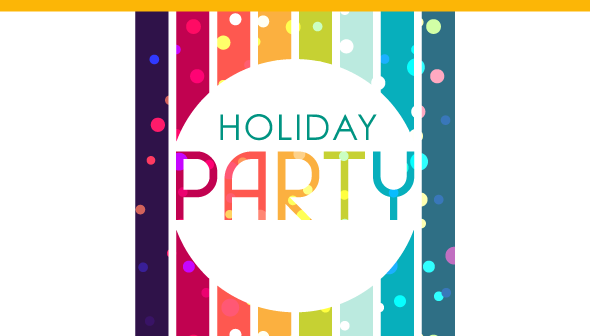 ---
Ladies,
It's been a year full of amazing events, crazy politics, women who inspire, and our growing community of nearly 1,400 ladies.
Let's get the gals together for a festive, supportive, fab night. Every year Our Holiday Bash gets better (and bigger). Join us as we celebrate all the good that we have right here in Boulder.

The SheSays holiday party
Great women, wonderful drinks, delish foods, holiday crafting, and donations to a truly worthy cause!
--Feel free to bring a lady-friend or two--
• Doing Good In our Community = TOYS!!
We'll be donating new, unwrapped toys to Share-A-Gift. It's an amazing Boulder County program that allows parents to pick out toys for their kids. Spread the love & help a family. <3

• Crafting...It's on
Made is all about creativity and making. So, we're getting in on the action. We have a fun crafty project waiting for you. Mingle, drink, and craft to your hearts desire! *A small donation to cover materials is greatly appreciated.
Big thanks to Flatiron Press for their screen printing skills & tools and to Art Parts Creative Reuse Center for fabric.

Hope to see you,
Mandy, Kecia & The SheSays LC


---
WHEN & WHERE
DON'T FORGET TO RSVP
* YOU MUST RSVP ON OUR EVENTBRITE PAGE - CLICK HERE.*
@MadeLife: 6:00-8:00


---
**AND PROPS TO OUR AMAZING SPONSORS!**
IBM - Drinks (yay!)
SoftLayer is proud to support SheSays Boulder, and offer the Catalyst incubator program as a perk to its members. Learn about the server credits, mentorship, and connections that are included in Catalyst.
InspringApps - Food & Goodies
InspiringApps is an award-winning web and mobile app design and development company. We're passionate about helping others use technology to strengthen their business, tell their story, or bring some other dream to life.


TapInfluence- Funds & Staunch Supporter
TapInfluence is the leading influencer marketing automation solution for brands and agencies. We make it easy to build, execute, and maintain successful influencer marketing programs.
MAPR.agency - Crafting Table Sponsor
We are what a public relations firm should be: Integrated. Creative. Effective. Setting the standard in integrated PR, SEO, web design, and creative.

Madelife - Event Space
Supporting and promoting artists and creative entrepreneurs out of our 6000-square-foot creative & gallery space, black-box theater, design and sound studio.
Boulder Digital Arts - SCHOLARSHIP SPONSOR
For 10 years, BDA has been a community-powered resource for people who create things. Whether you work in film, photography, design, technology or business, we seek to empower your creative process with membership, education, events, community and collaboration. They're happy to support SheSays and offer members awesome discounts! --WE <3 BDA!!
Siren Vid - Video Production & Content Creation
Siren Vid is a Boutique Video Production Company that specializes in bringing artistic vision to commercially based video content in the form of Brand Story's, Interactive Videos, Product & Event Videos. From concept to completion, we work closely with our clients to ensure the final product is not only a direct reflection of their vision, but are emotionally compelling and have a cinematic flair.
Galvanize Boulder - Regular Event Space
Galvanize is a network of modern campuses and co-working spaces where you can learn the skills, knowledge, and network you need to make an impact. Learn. Work. Grow.