Location
Hilton Richmond Hotel & Spa/Short Pump
12042 West Broad Street
Richmond, VA 23233
The most successful women in real estate are sharing their secrets at this powerful one-day conference!
About this event
Join the Women's Movement
that's Changing EVERYTHING!
Ladies, it's time to step into your full potential!
And what better place than surrounded by industry influencers, thought leaders
& powerhouse women real estate agents & brokers who will share their very best?
She's Unstoppable Live!™ is a life-changing, soul-rocking experience by women, for women!
You had a dream of being a thriving, successful real estate agent!
Now it's time to build that dream business at
She's Unstoppable Live!™ in Richmond, VA
April 14, 2020
Hear What Women are Saying!
"I had an amazing time meeting all these incredible ladies! I learned so much, not just from the conference speakers but from all the attendees too! It was amazing to be surrounded by so many women and 1. Find out we all have the same doubts and insecurities, 2. Feel confident in sharing and helping each other, and 3. Feel like you are truly a part of something without the competition! A huge thank you to Jan and the rest of the team that worked tirelessly to make this incredible event happen!"
Emma Merritt – Madison, MS
"My fav part? All of it! The connections made, my notebook FULL of ideas, and most importantly, my self-esteem boost!"
Brandi Thigpen – Franklin, TN
"Quick shout out to you Jan, your 'spot on' insightful coaching has helped me run my business strategically which aligns perfectly with my busy lifestyle, since I have four kids, two of whom are under 4. I look forward to our sessions and so thankful to have you as my coach."
Monica Kincaid – Richmond, VA
"The speakers were incredible – powerhouse lineup! The attendees were awesome. So wonderful there was no drama, just professionals encouraging one another."
Lynn Freeman Bush – Hendersonville, NC
"Thank you for putting together such a phenomenal event. It was more than incredible! I still cannot believe the gifts I walked away with….the biggest – the gift of sisterhood, new friendships for life – the depth of connections I made still has my head spinning! Something truly special happened here and I'm not sure I will ever be able to explain it!"
Dawn Bevers Haywood – Houston, TX
"This conference put so many things in perspective for me. I enjoyed meeting so many amazing women and hearing tips to be successful such as 'get clear' and 'be your authentic self.' Thanks for bringing the Unstoppable energy to my life!"
Marcy Applebaum Reindl – Jacksonville, FL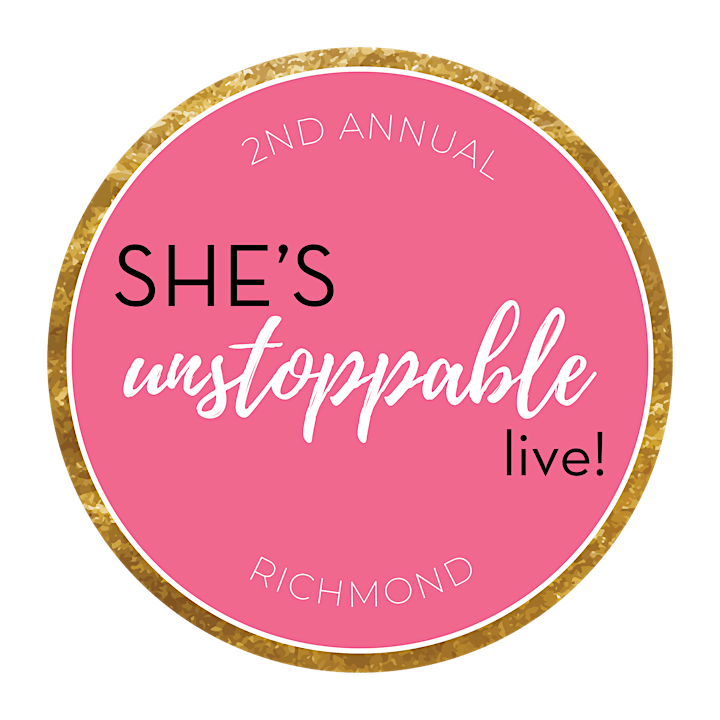 Why She's Unstoppable Live!™ is Perfect for You
Are you overwhelmed, stressed, frustrated, tired, and worried about money? Most women agents say "Yes!" Is this the way you thought things would be? Most women agents say "No!"
YOU CHOSE TO BE A REAL ESTATE AGENT/BROKER BECAUSE YOU WANTED…
FLEXIBLE SCHEDULE
But…
You're actually feeling overwhelmed with a never-ending list of to-do's. You're not sure what to work on each morning. Somehow this flexible schedule that was supposed to give you freedom has taken over your life and you don't see a way out.
MORE FAMILY TIME
But…
When you're working, you feel guilt because you're not with the family and when you're trying to enjoy family time or 'me' time, you feel guilt then too. You keep pushing hoping it'll work one day.
FINANCIAL STABILITY
But…
You don't know how to keep a steady flow of leads coming in and you're not seeing the payoff to your hard work. You're just more drained financially, physically and mentally.
YOU'RE TIRED OF WORKING SO HARD AND NOT SEEING THE RESULTS YOU DESERVE
SPOILER ALERT:
It's definitely possible to build a successful business as a real estate agent that harmonizes with your personal life! Join us and learn how!